As research demonstrates the increasing value of book reviews to busy policymakers, practitioners and academics, we consider the review section as an important part of the SAJIA which should receive commensurate attention in the editing process.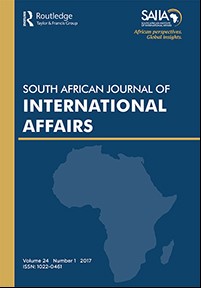 Working remotely, the review editor will propose topics and published works to be covered in the review section, as well as creatively source suitable reviewers and liaise with them to ensure books (or e-books) are delivered and reviews returned timeously. A master's degree in international relations or a related field, and a network within the academic community will be an asset. It would be the review editor's responsibility to then finalise the review for publication by the agreed upon deadline.
Get more information about this position and instructions on how to apply.