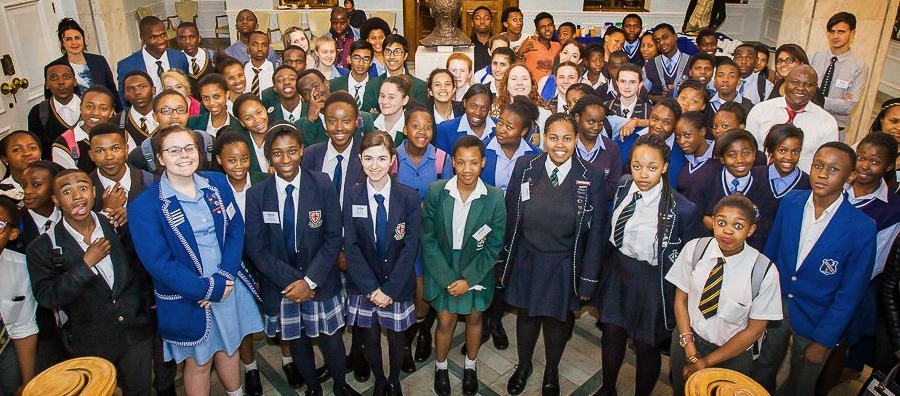 SAIIA has grown its Youth Development Programme substantially over recent years. The outreach programme fosters awareness of international relations and stimulates young South Africans to engage with such issues, thereby cultivating future leaders.
SAIIA currently runs three national youth programmes: the Environmental Sustainability Project, Model United Nations, and Inter-school Quizzes. Each of these programmes feed into our annual SAIIA Young Leaders Conference and later participation in the Youth Policy Committee. Our programmes reach a wide range of schools and universities, creating a forum where young people and educators from various cultural, religious and socio-economic backgrounds are able to come together to not just identify issues, but to also start creating solutions.
SAIIA is currently offering a Youth Programmes internship for a motivated and proactive university student.
The successful applicant must have experience with Model United Nations, and be excited about working with high school learners and teachers. Experience in environmental initiatives and previous volunteer experience with Youth@SAIIA is advantageous.
The Youth Programmes intern will be responsible for working with SAIIA's Youth Programmes Manager to:
Provide administrative and logistical support for Youth@SAIIA's various events and conferences
Lead the work of the Youth Policy Committee
Assist in organising topic talks and workshops for learners, teachers and university students
Assist in writing Model United Nations and Sustainability topics guides
Assist the Youth Programmes Manager in contributing to and maintaining Youth@SAIIA's web and social media presence
Requirements:
Ability to work 15-20 hours a week
Ability to work independently on assigned projects
Currently enrolled in a degree seeking programme at a university in Gauteng (position is based at SAIIA Headquarters in Braamfontein, Johannesburg). Students need to have completed at least three years of study to apply.
Good planning and organising skills
Previous experience with Model United Nations (experience with environmental programmes advantageous)
How to Apply:
Applicants must submit a motivational letter and a CV by email to Desiree Kosciulek at youth@saiia.org.za or by fax at 086 295 1064.
Closing date: 23 January 2016.
SAIIA reserves the right not to make an appointment.