Five proposals for SADC health innovations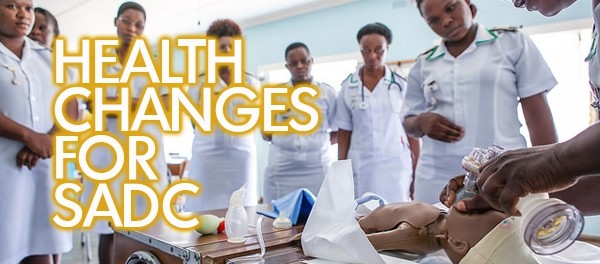 Regional health policy in Southern Africa is still under construction. Policies and plans by the Southern African Development Community (SADC) have laid the groundwork for health development, but the region still faces a lack of coordinated access to healthcare and support from civil society and the Global South.
With the upcoming revision of the SADC Regional Indicative Strategic Plan, it is an opportune time to present innovations for SADC's consideration. A  new policy brief by the Poverty Reduction and Regional Integration Project, of which SAIIA has been a collaborating member, makes five proposals for SADC policy innovations:
Cross border initiatives
Access to pharmaceuticals
Civil society co-ordination
Regional health diplomacy
Horizontal versus vertical healthcare
Access the new paper in PDF, 'Southern African Development Community Health Policy: Under Construction'.
Through this regional health project, SAIIA hopes to create policy change through quality research, for the benefit of vulnerable populations in Southern Africa.
Related reading
Learn more about the Poverty Reduction and Regional Integration project