Several of our diplomatic friends generously donated prizes for the event's lucky draw, including: an Argentinian jersey that the Embassy hopes Maradona will sign, a full set of 12 German shirts and shorts for a prep school, a Danish souvenir scarf, an Italian team jersey, a New Zealand makarapa, a French jersey, a Spanish jersey and ball, a Mexican Scarf and ball – and one of only two jerseys to be made available in South Africa signed by the whole US team!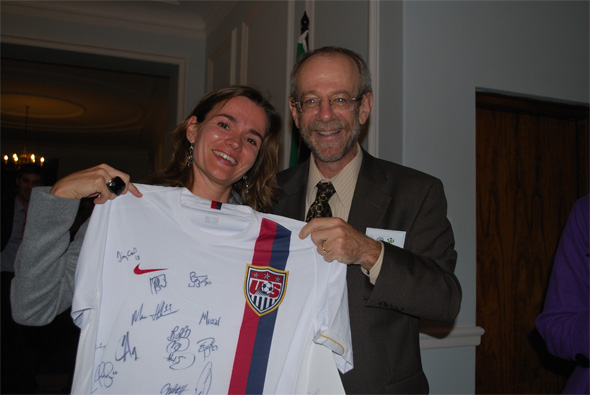 Rosa Arauzo, winner of the US Jersey with US Consul General, Andy Passen. The jersey is one of only two in South Africa and is a commemorative memento of the 2006 World Cup which is signed by the entire 2006 US Team.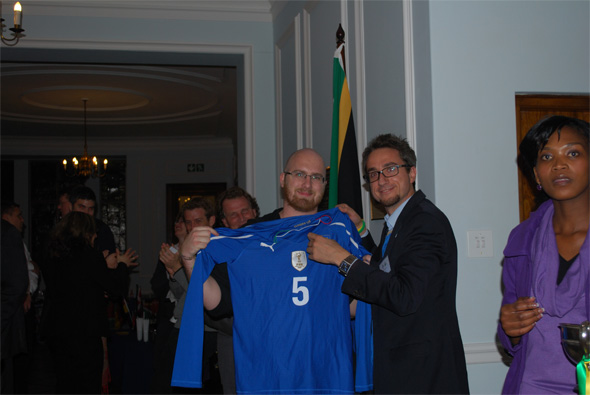 Andrew Glendinning winner of the Italian Jersey with Italy's First Secretary, Dario Armini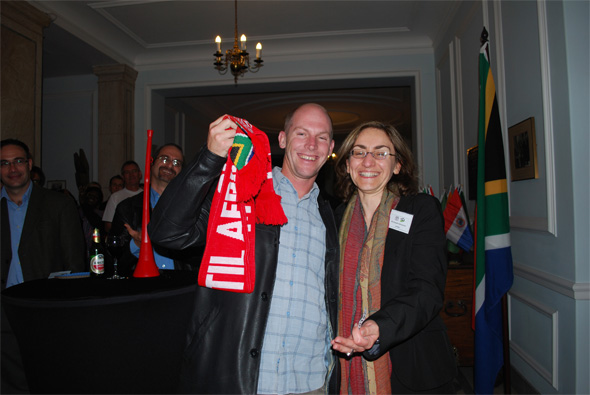 Andy Smith, winner of the Danish Scarf with SAIIA's National Director, Elizabeth Sidiropoulos, who presented the prize on behalf of the Danish Embassy.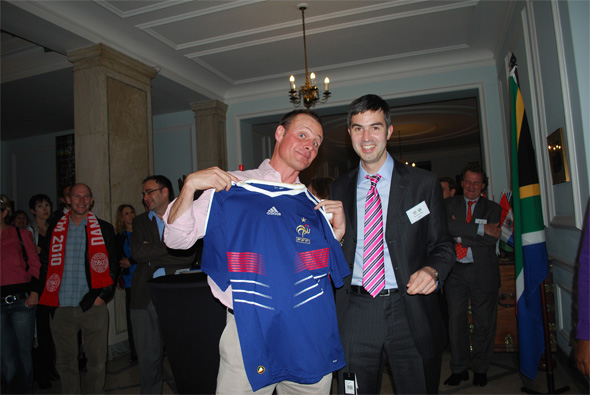 Graham Joyce, winner of the French Jersey, with Second Counsellor, Charles Tellier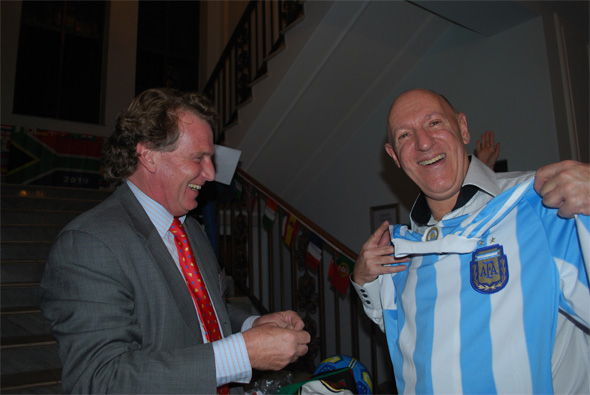 Ian Nankin, winner of the Argentinian Jersey with Argentina's Ambassador HE Carlos di Cerisano. The embassy will have Maradonna sign the jersey when he comes to South Africa.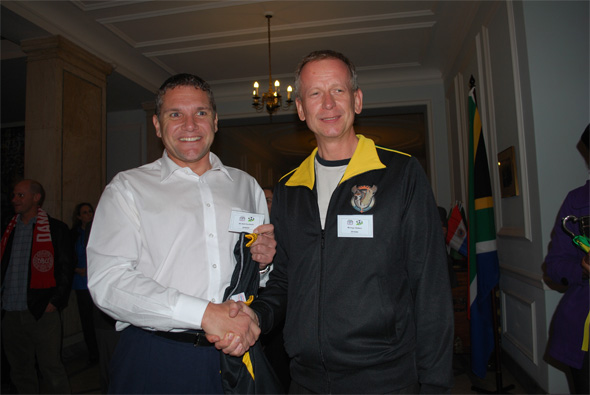 Mark Reynhard, winner of the German Soccer Kit for children, with Germany's Deputy Ambassador, Ingo Herbert. Mark kindly donated the kit to the children of Mother of Peace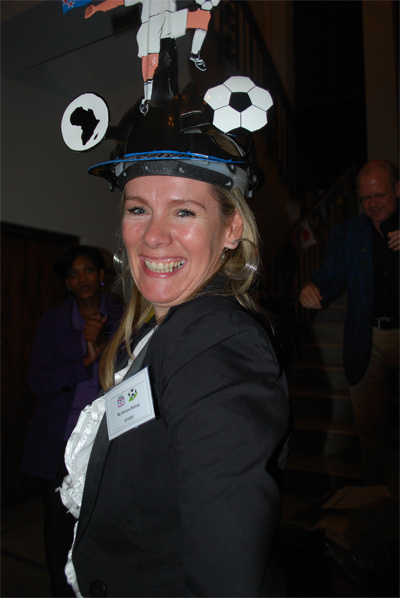 Simone Bishop, winner of the Makarappa. This Makarappa was donated by the New Zealand High Commission and was specially commissioned for this event.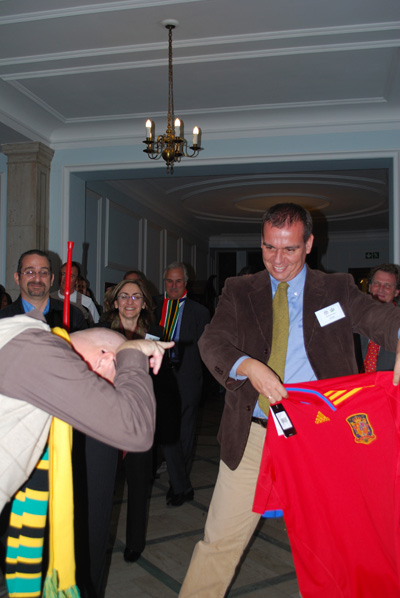 Gordon Mansell, winner of the Spanish Jersey with Spain's Head of Culture and Development, Ricardo Vasquez.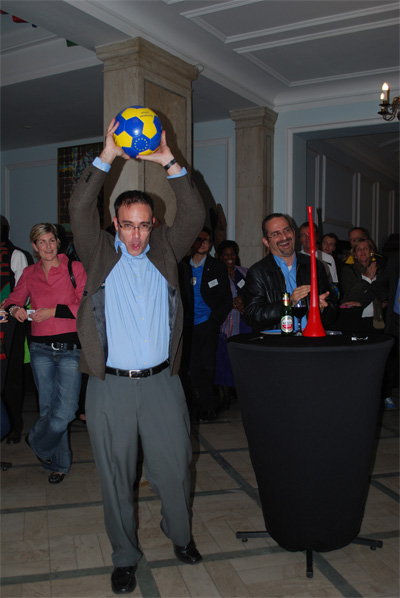 Steven Gruzd, one of ten winners of EU soccer balls donated by the European Commission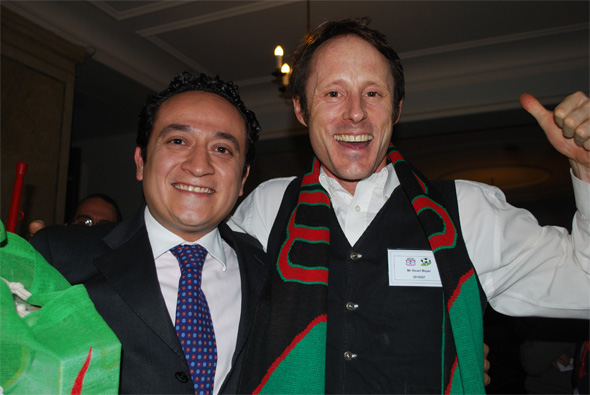 Stuart Meyer, winner of the Mexican Scarf and a Mexican Federation ball, with Mexico's Third Secretary, Oliver Contla