NeST launches analytical framework for South-South co-operation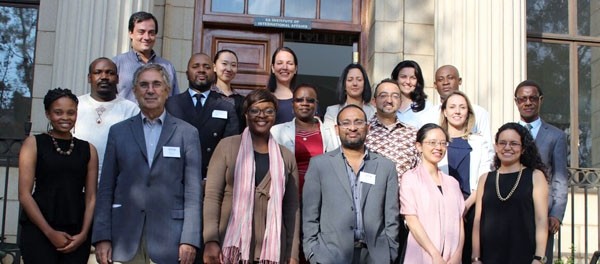 In March 2015 a group of 25 prominent academics and development co-operation experts from the global South gathered in Midrand, South Africa to discuss a common analytical framework for South−South co-operation.
This was the first technical workshop of the Network of Southern Think Tanks (NeST). As part of a wider consultation to provide inputs to NeST's conceptual work, a multi-stakeholder policy dialogue on the topic 'Emerging Partners in Africa's Development' was organised to discuss the role and contribution of South−South co-operation to international development and appropriate monitoring and accountability frameworks for such. The outcome of these meetings was further enriched by a subsequent NeST technical working group held in Johannesburg in early September 2015 to develop indicators to measure the quality of South−South partnerships and processes.
The document titled; 'Developing a Conceptual Framework for South-South Co-operation' attempts to captures the conclusions, consensus and divergences that emerged in the various technical workshops held among experts and academics from NeST. These meetings benefited from the contributions of representatives from Brazil, China, Colombia, India, Kenya, Malawi, Mexico, Mozambique, Namibia, South Africa, Turkey, Uganda, and Zimbabwe. The document is a work in progress but nonetheless provides insights into the conceptual and methodological aspects of measuring the quantum, quality and impact of South−South co-operation in international development enterprises.
Download the related document, Developing a Conceptual Framework for South-South Co-operation