Our new journal issue is online now!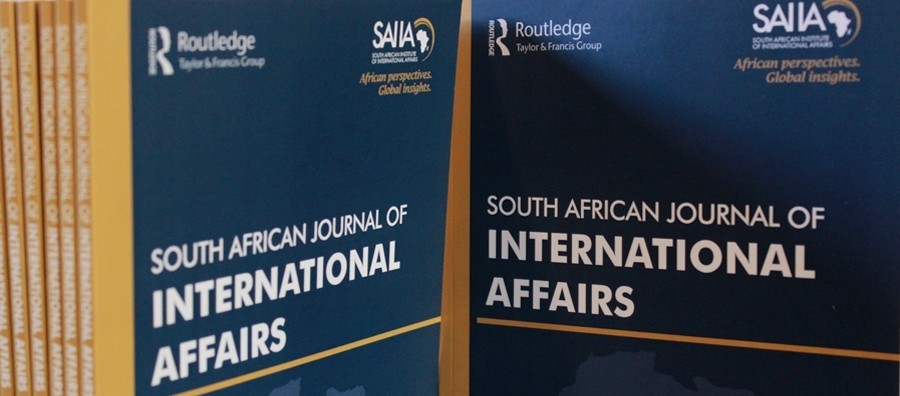 Volume 24.3 of the South African Journal of International Affairs is now online. 
Articles include discussion of  South Africa's BIT with China, a review of Ghana's 2016 elections, a look at the EPA negotiations between the EU and several African states, an assessment of South Africa's record on sexual orientation and gender identity politics in Africa, and a challenge to 'bid farewell' to the concept of 'emerging middle powers'.
The full line up appears below, including several book reviews. Access the issue here, or through your university library subscription.
Special Rates are available for subscribers in Sub-Saharan Africa. See Taylor & Francis Online for more information.
Line-up for SAJIA Vol 24.3:
Original Articles
The China-South Africa Bilateral Investment Treaty: National rule of law versus international rule of law
By Xiuli Han
The Comunidade dos Países de Língua Portuguesa at 20 years: An impact assessment
By Warren Hewitt, Sean Burges and Inês Gomes
Ghana's elections of 7 December 2016: a post-mortem
By Joseph R A Ayee
Negotiating the technological capacity in Chinese engagements: is the Tanzanian government in the driving seat?
By Hezron Makundi, Huib Huyse and Patrick Develtere
Impediments besetting the negotiations for a comprehensive Economic Partnership Agreement between the European Union and East and Southern Africa (2007–2014)
By Knowledge H Matarutse and Ronald Chipaike
Assessing South Africa's ambivalent SOGI diplomacy in Africa
By Christopher Williams
The emerging middle power concept: Time to say goodbye?
By Eduard Jordaan
Book Reviews
Governing Africa: 3D analysis of the African Union's performance
by Thomas Kwasi Tieku,
Reviewed by Keith Gottschalk
Region-building in Africa: Political and economic challenges
edited by Daniel H. Levine and Dawn Nagar
Reviewed by Frank Mattheis
Democratic South Africa's foreign policy: voting Behaviour in the United Nations
by Suzanne Graham
Reviewed by Siphokazi Magadla
Paradigms and theories influencing policies in the South African and international water sectors: PULSE, A framework for policy analysis
by Richard Meissner
Reviewed by Mike Muller
Why comrades go to war: Liberation politics and the outbreak of Africa's deadliest conflict
by Philip Roessler and Harry Verhoeven
Reviewed by Stephanie Wolters