"A testing ground for the diplomats of the future," is how CCTV correspondent Guy Henderson described the 2012 SAIIA Global Classrooms: Johannesburg Model United Conference.Run by SAIIA, and supported by ABSA, the conference was held at the University of the Witwatersrand. Learners participating in the Model United Nations programme have been preparing for several months to represent different countries from around the world in simulated United Nations sessions.
This year, topics under discussion included the situation in Syria, rhino poaching, child labour in chocolate production and piracy in the Gulf of Aden, along with a historical Security Council session from 1978 on imposing sanctions on the apartheid South African government.
[Our learners] thoroughly enjoyed everything, gained a huge amount of knowledge and learned new skills. Your programme is outstanding," said educator Audrey Hughes from Bryanston High School of the event.
"Participation in the Model UN has opened my eyes to the real issues affecting my world, most of which I knew nothing about," said Nasiphi Alicia Mqwayo, a Grade 12 learner from Malvern High School. "It is important for young people to participate in such debates as they learn more about these issues and may even find solutions to these problems."
Model United Nations (MUN) is especially significant for South African learners, given the nation's expulsion from the organistion during apartheid. The SAIIA MUN programme, the first of its kind in this country, was introduced in Johannesburg to coincide with South Africa rejoining the United Nations and re-establishing diplomatic ties with the rest of the world. Since 2001, SAIIA has partnered with Global Classrooms as part of an international network of Model United Nations programmes.
Records from that time state that the MUN programme was launched in light of "understanding the importance of our youth to our future and seeing the need to encourage schools from all areas to be more aware of South Africa emerging from isolation and taking its rightful place in the world."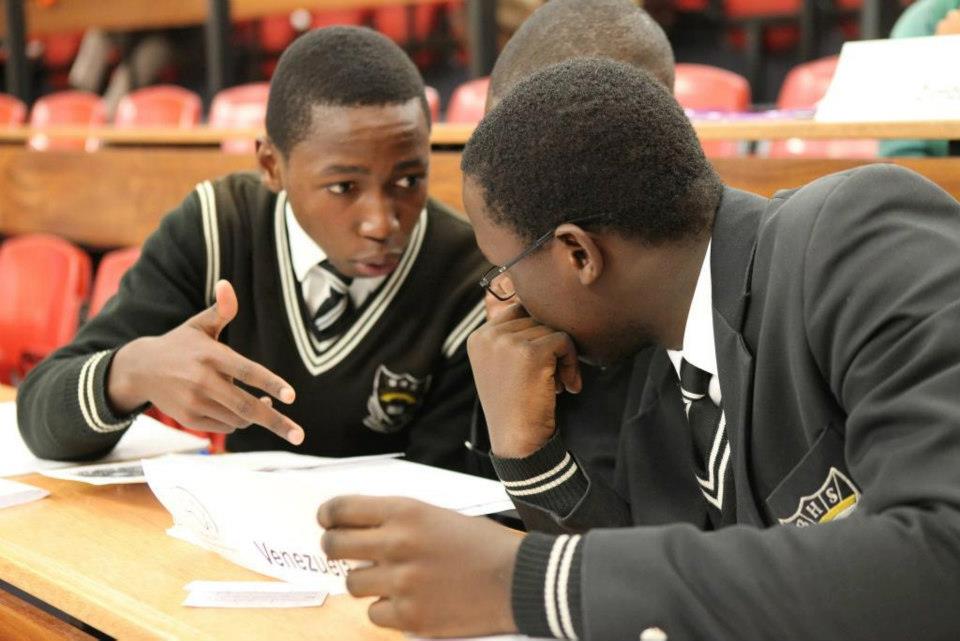 Read related article: Youth Programmes at SAIIA
See more photographs from the event on the Youth@SAIIA Facebook page