SAIIA congratulates members from the Youth@SAIIA network who were selected as youth delegates for this year's UN Climate Change Conference in Sharm El-Sheikh, Egypt. Five members from the network were chosen from the Department of Forestry, Fisheries and Environment and the Presidential Climate Commission to join the national delegation to COP27.
They are:
Celiwe Shivambu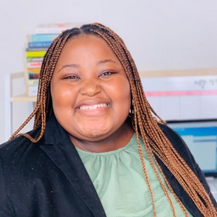 Celiwe is a climate justice activist and was one of the lead youth editors for the City of Joburg's Climate Action Plan. She further represented South Africa at the World Circular Economy Forum+ Climate hosted in the Netherlands. She was also named one of 30 Future Mandela's for leadership by News24 because of her work as Project Lead for the SA YCAP. Celiwe currently works for the Defend Our Democracy Campaign (DOD), an initiative focusing on anti-corruption and anti–state capture while promoting the need for democratic renewal and political change in South Africa.
Kgaugelo Mkumbeni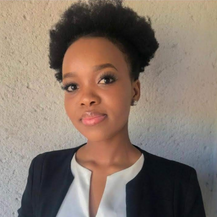 Kgaugelo is a postgraduate student in Political and International Studies at Rhodes University. She was motivated to join the climate action space after seeing the impact of drought in her community. She is a former member of the SADC Youth Parliament and participated in the SA YCAP in 2021. Kgaugelo was also a Y20 delegate and represented South Africa in Indonesia in 2022. Her main areas of advocacy at COP27 are ensuring that adaptation and mitigation commitments are met.
Kopano Moraka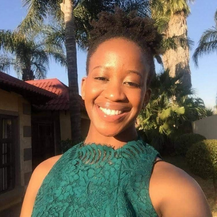 Kopano is an International Relations Honours Degree graduate whose climate journey began through community recycling initiatives. She is a Youth Policy Committee member and loves farming. She was a coordinator for the SA YCAP and co–wrote a research paper on African Climate Action for the Young Researchers Symposium in 2022. Kopano also participated in policy processes where she commented on the Climate Change Bill and was a lead editor for the Youth Statement to COP27. In Egypt, she will advocate for greater collaboration in solving the climate crisis. Her main interests are peace and security, biodiversity, and traditional climate adaptation methods.
Sibusiso Mazomba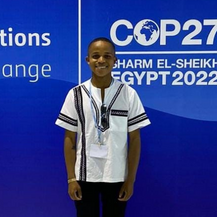 Sibusiso is a third year student at the University of Cape Town where he majors in Marine Biology, Statistics, and Oceanography. He creates and lobbies for responsive policies to the climate crisis through an intersectional lens. He is a Youth Policy Member and a Cancel Coal Campaigner at the African Climate Alliance where he is working on raising awareness around the harms of fossil fuels. After representing South Africa at COP26, Sibusiso is returning once more as a junior negotiator and will be discussing action for climate empowerment, oceans, and capacity building at COP27.
Zaheer Sooliman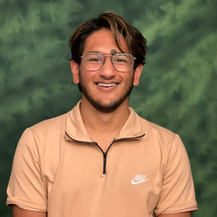 Zaheer is an undergraduate student at the University of the Witwatersrand where he majors in Digital Arts and Design. His climate action experience started with the EU-SA Climate Diplomacy Week in 2019. He was a coordinator for the SA YCAP in 2021 and finalist for the Young Researchers Symposium in 2022. Zaheer currently serves as the National Focal Point for the Global Change Group of the Youth Policy Committee. His main areas of climate action are accessibility, education, finance, digitalisation, and the just transition.
Follow the youth delegates' journey at COP27 on Youth@SAIIA's Instagram.