The conference exposed these young people to inspiring leaders in government, the private sector, academia and the diplomatic corps to discuss issues related to international affairs. It gave them the opportunity to debate and find solutions to a whole range of challenges, locally and globally.
Learner delegates put forward and negotiated three topical issues:
Climate Change and Sustainable Development
Education as a global priority
United Nations Security Council reform (as South Africa's second tenure as a non-permanent member of the UNSC comes to an end).
"It is important to note that this is not just an exercise," says the organiser, SAIIA's Youth Development Officer Desiree Kosciulek. "These young delegates discussed real issues and found real solutions."
The negotiations, to be held on 11 and 12 December at SAIIA, culminated in the presentation of learner research findings and the handover of the  2012 SAIIA Young Leaders Declaration on 13 December at Freedom Park in Pretoria.
Read the  2012 SAIIA Young Leaders Declaration.
For more information, contact youth@saiia.org.za.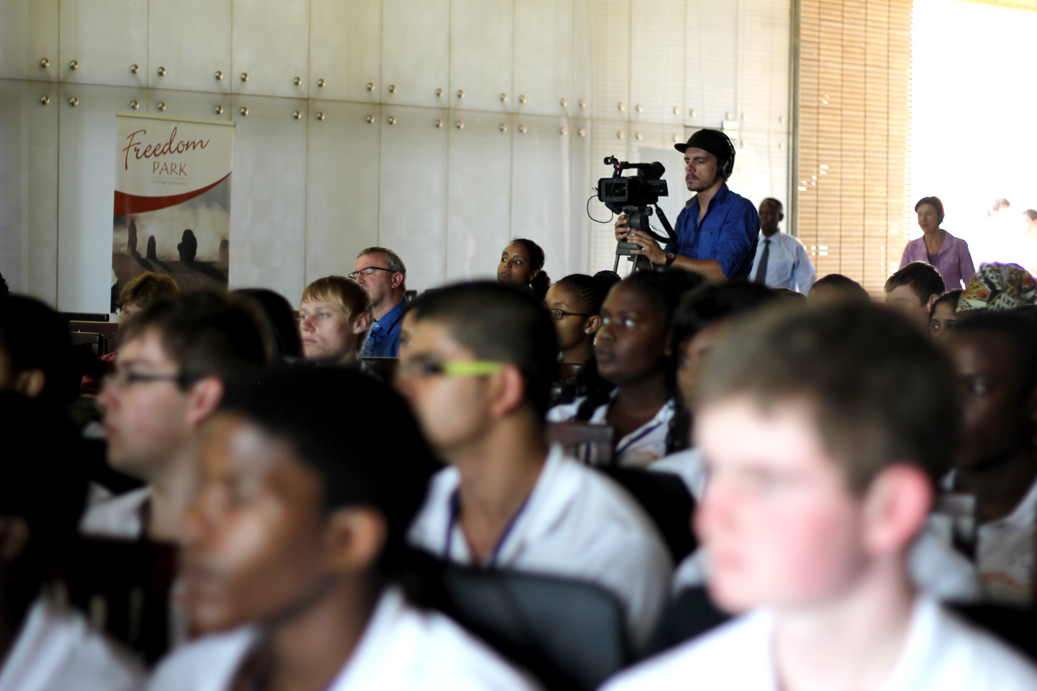 The Young Leaders Conference forms part of Youth@SAIIA programmes for high school learners, and is made possible by the generous support of ABSA and Sasol.
The 2012 SAIIA Young Leaders Conference builds on last year's Youth@SAIIA delegation that held their own youth negotiation during COP17 in Durban. Their efforts culminated in the
The SAIIA South African Durban Youth and Children's Protocol. This year's delegates are drawn from Youth@SAIIA's three flagship programmes: the Environmental Sustainability Project,SAIIA Model United Nations and  Interschools Quizzes.
The 2012 SAIIA Young Leaders Conference will use the principles of Model United Nations (MUN). Below is a short, inspiring video in which high-school learners explain what they have learned from the SAIIA MUN programme.