The International Advisory Board (IAB) constitutes a group of high-level experts that provide support on research, policy trends and fundraising at the Institute. The Board has a consultative function for SAIIA's governing body, the National Council, and for the executive management.
The members of the IAB enrich SAIIA's agenda with international perspectives and new thinking, provide guidance on increasing its international profile, as well as propose innovative partnerships to actualise its agenda.
More specifically, the Board:
Provides strategic guidance on new and changing trends and issues in global affairs, thereby strengthening SAIIA's research perspectives and its global vision; and

Contributes to SAIIA's global links, especially through regional and international networks.
International Advisory Board Members
Dr Ibrahim Mayaki (Board Chairperson)
Former CEO, AUDA-NEPAD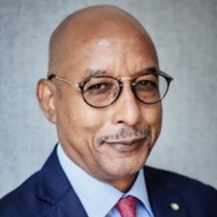 From 2009 to April 2022, Dr Ibrahim Mayaki was the CEO of the New Partnership for Africa's Development (NEPAD) Agency, now the African Union Development Agency (AUDA–NEPAD). In 2020, he became the co-chair of the UN Financial Accountability, Transparency and Integrity (FACTI) Panel and is currently Honorary President of the Organisation for Economic Co-operation and Development (OECD)'s Sahel and West Africa Club.
A former Prime Minister of Niger (1997 to 2000), Dr Mayaki has a Master's degree from the National School of Public Administration (Enap), Quebec, Canada and a PhD in Administrative Sciences from the University of Paris I, France. He was also a Professor of Public Administration in Niger and Venezuela, and is an esteemed researcher.
He was appointed by former UN Secretary General Ban Ki-moon to serve as a member of the Lead Group of the Scaling Up Nutrition (SUN) Movement and was also appointed as a member of the Independent Team of Advisors (ITA) at the United Nations Economic and Social Council (ECOSOC) Bureau.
Dr Mayaki has received many honorary decorations for his commitment to agriculture, from the Government of France and the Indian Council of Food and Agriculture. He was also awarded by the President of the Japan International Cooperation Agency (JICA) for his exceptional contribution to Africa's development.
Ms Hannah Ryder
CEO – Development Reimagined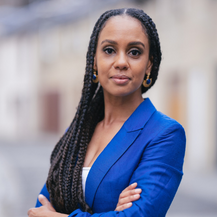 Hannah Ryder is the CEO of Development Reimagined. A former diplomat and economist with 20 years of experience, she is also Senior Associate for the Africa Program of the Center for Strategic International Studies (CSIS), sits on the Board of the Environmental Defence Fund, and is a member of the United Arab Emirates' International Advisory Council on the New Economy. Prior to her role at Development Reimagined, Ms Ryder led the United Nations Development Programme (UNDP)'s work with China to help it scale up and improve its cooperation with other developing countries, including in Africa.
She has also played various advisory roles for the UN and the Organisation for Economic Co-operation and Development (OECD) and co-authored the seminal Stern Review of the Economics of Climate Change in 2006. Ms Ryder was named one of the 100 most influential Africans in 2021 by New African Magazine.
Mr Stefano Manservisi
Academic and Political Advisor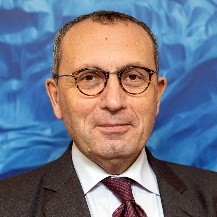 Stefano Manservisi has served in the European Commission for 35 years. He is currently Special Advisor to the European Commissioner for Economy Paolo Gentiloni and was previously the Director General for International Cooperation and Development, where he led efforts to reshape the European Union (EU)'s development policy, deliver the Millennium Development Goals and work towards realising the Sustainable Development Goals.
Mr Manservisi's previous positions in the European Commision include head of the EU delegation to Turkey (2014), Director-General of the Department for Development and Relations with Africa, the Caribbean and Pacific (2004 – 2010) and Director-General of Department of Migration, Security and Internal Affairs (2010 to 2014). He also headed the private offices of the commissioner Mario Monti (1995-2000), the Commission's president Romano Prodi (2001-2004) and the Commission's High Representative of Foreign Policy Federica Mogherini (2014-2016).
A lawyer by training, Mr Manservisi also lectures at several European universities, is a member of prestigious think tanks and serves as a political advisor for specialised agencies of the United Nations. He was Chair of the Board of Advisers of the International Development Law Organization (IDLO) and Chair of the Global Community Engagement and Resilience Fund (GCERF).
Dr Khabele Matlosa
Academic and former UN diplomat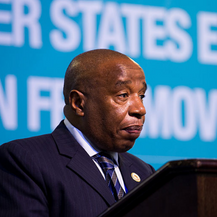 Dr Khabele Matlosa is a visiting Professor at the Centre for African Diplomacy and Leadership at the University of Johannesburg and WITS School of Governance, University of Witwatersrand, Johannesburg. Dr Matlosa is the former Senior Governance Advisor at the United Nations Development Programme in Addis Ababa, Ethiopia and former Director, Department of Political Affairs, African Union Commission (AUC), Addis Ababa, Ethiopia.
Amongst his many achievements, Professor Matlosa is the author of the African Charter on Democracy, Elections and Governance that was adopted by the African Union (AU) on 30 January 2007 and came into force in 2012. He provided technical leadership during the development of the AU Transitional Justice Policy which was adopted by the AU on 31 January 2019.
He holds a PhD in Political Studies from the University of the Western Cape, South Africa; a Post-Graduate Diploma in Conflict Resolution from Uppsala University, Sweden; a Master's degree in Development Studies from Leeds University, UK; and a BA in Political Science and Public Administration from the National University of Lesotho.
Dr Matlosa has researched and written widely on various governance, democracy, elections, peace and development issues in Africa. He also sits on the Board of Directors of the Centre for the Study of Violence and Reconciliation (CSVR).
Dr Vera Songwe
Economist and Policy Advisor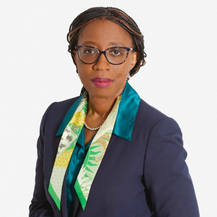 Dr Vera Songwe is co-chair of the High-Level Panel on Climate Finance and Chair of the Liquidity and Sustainability Facility, a finance mechanism launched by the United Nations Economic Commission for Africa (UNECA) to improve the liquidity of African sovereign debt. During April 2017 to August 2022, she served as the United Nations Under-Secretary-General and the ninth Executive Secretary of UNECA. She was the first woman to lead UNECA since its establishment in 1958, and is acknowledged for reinvigorating the commission to deliver significant results that have led to breakthrough policies for Africa's development agenda. Before joining the ECA, Dr Songwe held a number of senior positions at the World Bank and the International Finance Corporation.
Dr Songwe has a long-standing track record of providing policy advice and a wealth of experience in delivering development results for Africa. She has written extensively on development and economic issues, including on debt, infrastructure development, fiscal and governance issues. Forbes listed Dr Songwe as one of 'Africa's 50 Most Powerful Women' in 2019, and Jeune Afrique named her among '100 Most Influential Africans' in 2021.
Dr Songwe holds a PhD in Mathematical Economics from the Center for Operations Research & Econometrics from the Catholic University of Louvain-la-Neuve in Belgium; a BA in Economics and a BA in Political Science from the University of Michigan, Ann Arbor. She was formerly a visiting scholar at the University of Southern California and at the Federal Reserve Bank of Minneapolis. She presently serves as a non-resident senior fellow at the Brookings Institution.
Amb Anil Sooklal
Ambassador-at-Large: Asia and BRICS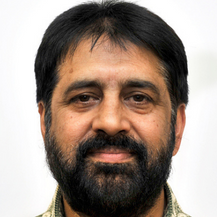 Ambassador Anil Sooklal is the Ambassador at Large: Asia and BRICS in South Africa's Department of International Relations and Cooperation. In addition to this, he is also South Africa's BRICS Sherpa, IBSA (India-Brazil-South Africa) Sherpa and Focal Point for IORA (Indian Ocean Rim Association for Regional Cooperation. Until January 2022, Ambassador Sooklal served as Deputy Director-General responsible for Asia and the Middle East, Department of International Relations and Cooperation. He was also South Africa's G20 and FOCAC (Forum for China-Africa Cooperation) Sherpa.
Ambassador Sooklal's previous foreign postings include Ambassador to the European Union, Belgium and Luxembourg (2006 – 2012), Counsellor (Political) at the South African High Commission in New Delhi (1998-1999) and at the South African Permanent Mission to the United Nations in Geneva (1995 – 1997).
Before joining government in 1995, he followed an academic career as a lecturer at the University of KwaZulu-Natal (from which he obtained two doctorates) and the University of South Africa.
Ms Elizabeth Sidiropoulos
Chief Executive, SAIIA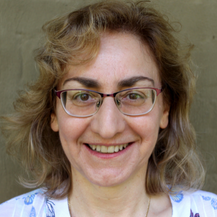 Elizabeth Sidiropoulos is the chief executive of the South African Institute of International Affairs, which she has led since 2005. She has over two decades of experience in politics and international relations, and her expertise lies in South Africa's foreign policy, South-South Cooperation and the role of emerging powers in Africa. She is a regular commentator in South African and foreign media.
Ms Sidiropoulos is the co-chair of the Think 20 Africa Standing Group, established in 2017 during the German presidency of the G20. She is also currently serving a two-year term on the Second High-Level Advisory Board of the UN Economic and Social Affairs department.
Ms Sidiropoulos has published on various aspects of South Africa's foreign policy. Most recently, she co-edited a volume on Values, Interests and Power: South African Foreign Policy in Uncertain Times (2020), which explores the priorities that South Africa's foreign policy should focus on in the 2020s. She has also co-edited two books exploring the rise of the new development cooperation providers: Development cooperation and emerging powers: New Partners or Old Patterns (Zed Books, 2012) and Institutional Architecture and Development: Responses from Emerging Powers (Jacana, 2015). She is the editor-in-chief of the South African Journal of International Affairs. She has also recently completed a collaboration with scholars across five continents on The Handbook on Development Cooperation for Achieving the 2030 Agenda, published by Palgrave in 2021.
Ms Neuma Grobbelaar
Director of Research, SAIIA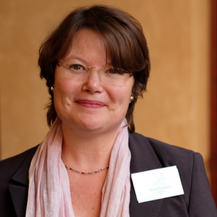 Ms Neuma Grobbelaar is Director of Research at the South African Institute of International Affairs (SAIIA) and previously served in the South African diplomatic corps for 11 years. She is a foreign policy and development expert with over three decades of specialist research, research management, fundraising and policy practitioner experience. Her areas of research specialisation include the intersection between foreign policy, regional integration and human development, the role of the private sector in African development initiatives and South Africa's role as an emerging development partner in Africa.
Ms Grobbelaar is fully versed in developing indicators for complex projects following logical framework and results-chain approaches. She has contributed towards developing evaluation criteria for South-South Cooperation through her participation in the Network of Southern Think Tanks (NeST) activities; has also contributed to the OECD development anthology on development risks for the Global South; has participated in a Delphi-style consultation process for the German Development Cooperation Ministry through its Future Development Policy Global Partnerships Division to frame German Development cooperation towards 2030; and has contributed to the Swiss Development Cooperation Agency's internal strategic reframing of its development cooperation policy. She has participated in numerous international, national and regional conferences on South Africa foreign policy, peacebuilding, development cooperation and commercial diplomacy. Ms Grobbelaar has peer-reviewed, and quality assured countless research publications and has a wide network of foreign policy and development cooperation associates, both regionally and internationally.
Dr Prega Ramsamy
Diplomat and Development Expert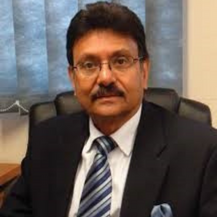 Dr Prega Ramsamy currently heads the Economic Development Board of Mauritius Office in South Africa. He sits on a number on advisory boards in South Africa and he is an Adjunct Professor at the Graduate School of Business Leadership University of South Africa (UNISA).
The numerous key strategic and leadership positions Dr Ramsamy has occupied include the Executive Secretary of SADC (2001-2005), the Special Economic Adviser to the State President of Madagascar, the CEO of the Economic Development Board of Madagascar and the Economic Counsellor for Africa at the Mauritius Mission in South Africa, among others.
With a strong background in economic development, Dr Ramsamy has extensive knowledge and experience in evidence-based research, policy processes and formulation, strategy development, stakeholder networking and engagement, skills development and capacity building, advocacy and public relations as well as business development.
He has provided policy and strategic advice to both the private and public sectors in the SADC region with a view to making SADC a wider economic space for trade, development finance and investment including human development. He has led different teams of professionals and managed huge budgets. He is very involved in the ease of doing business, having established the one stop shop for investment in Madagascar and promoted Eastern and Southern Africa as a major trade and investment Hub while working at COMESA and SADC. Dr Ramsamy also undertook a number of Finscope surveys across Asia and Africa while he was CEO of FinMark Trust.
Mr Jorge Chediek
Academic and former UN Diplomat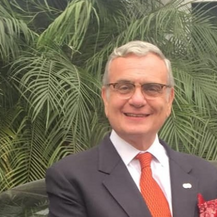 Mr Jorge Chediek is a Visiting Professor at the Catholic University in Argentia. He formerly served as the Director of the United Nations Office for South-South Cooperation (UNOSSC) and as the Envoy for the Secretary General for South-South Cooperation until 2020. At UNOSSC, Mr Chediek personally promoted the organization of the Second High Level Conference on South-South Cooperation(BAPA+40), which led to the adoption of a seminal document on this cooperation modality. Additionally, he oversaw a series of publications including South-South in Action, the Platform of Thinkers from the South, the South-South Galaxy Platform, and organized two South-South Expos. He has mobilized significant resources and assisted on the management of trust funds, including the IBSA Fund.
Mr Chediek has held numerous diplomatic positions with the United Nations, serving as the UNDP Resident Representative in Brazil (2010-2015), Peru (2005-2010) and Nicaragua (2001-2005). As UN Resident Coordinator he led the construction of two UN houses, and supported major policy initiatives at the national, regional and global levels. Mr Chediek has participated in academic events in over 20 countries and published many articles and book chapters on development issues. He holds a Master's Degree in Foreign Service from Georgetown University in Washington, D.C.
Dr Sook Jong Lee
President, East Asia Institute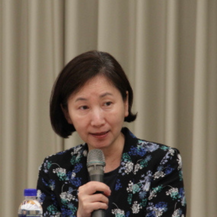 Dr Sook Jong Lee is president of the East Asia Institute, an independent Seoul-based think tank that is serving as a representative institution of the Asia Democracy Research Network. She is also a professor of public administration at Sungkyunkwan University and leads governance-related research networks in academia.
Currently, Dr Lee holds a number of advisory positions in the South Korean government, including in the Ministry of Foreign Affairs and Ministry of Unification.
Dr Lee also participates as a member of the Trilateral Commission, Council of Councils, and many other transnational networks on research and policy studies. Since 2015, she has served as a Steering Committee member of the World Movement for Democracy.
Previously, Dr Lee was a research fellow at the Sejong Institute, visiting fellow at the Brookings Institution, professorial lecturer at the School of Advanced International Studies (SAIS) at Johns Hopkins University, and visiting fellow at the German Institute for Global and Area Studies.
Her recent publications include Transforming Global Governance with Middle Power Diplomacy (ed. 2016), Keys to Successful Presidency in South Korea (ed.2013), Korea's Role in Global Governance for Development Cooperation (ed 2012), Public Diplomacy and Soft Power in East Asia (eds. 2011), Japan and East Asia: Regional Cooperation and Community Building (eds. 2011), and Toward Managed Globalization: The Korean Experience (eds. 2010). Dr Lee received her PhD in sociology from Harvard University.