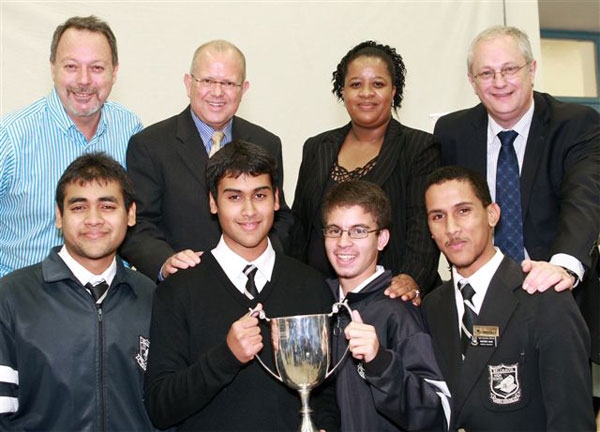 SAIIA may have turned 75 years old but its presence among the youth is stronger than ever before, and still growing! The SAIIA Interschool Quiz and the Global Classrooms® Model UN Conference held respectively in Cape Town and Johannesburg last month, prove this.
SAIIA's Western Cape branch teamed up with its loyal sponsor Chevron to host the Caltex/SAIIA Interschool Quiz on 13 May. The quiz, which is now in its seventeenth year, included additional schoos from previously disadvantaged areas which meant that the contest was widened to involve more teams than ever before. This year it was held in the indoor basketball hall at Bishops because of the increased demand for participation from schools.
This year, Belgravia High School took top honours while Hoerskool Jan van Riebeeck and Rhenish Girls High won second and third place respectively. All the schools that participated received a two week subscription to the Cape Times and SAIIA-produced Diplomatic Pouches to help students prepare for the contest, and to improve their understanding of international affairs and its impact. The event hosted by journalist John Maytham attracted 400 guests making it a resounding success.
The Model UN Global Classrooms® Conference, organised by SAIIA's Johannesburg branch, was held on 30 May at Jan Smuts House and at Wits. The conference is sponsored internationally by Merrill Lynch and schools from across Gauteng were invited to participate. Learners are placed in simulated UN conferences through the formation of UN committees and debated topics of current international concern, like the use of child soldiers in Sri Lanka, and the impact of the global financial crisis on development in Africa.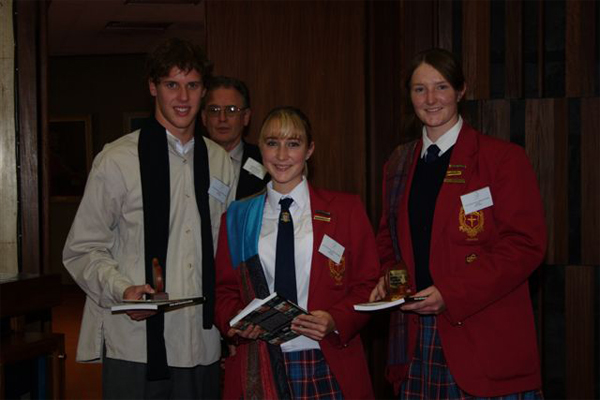 Pictured: De La Salle Holy Cross College
Although the overall quality of research and debate from all the teams was impressive, the teams below took top honours in their categories. (Schools were awarded prizes according to the categories they participated in.) In the category of the United Nations Conference on Trade and Development (UNCTAD) Riverside High produced the best position paper while Parktown Girls High presented the best delegation on the global recession and its impact on development in Africa.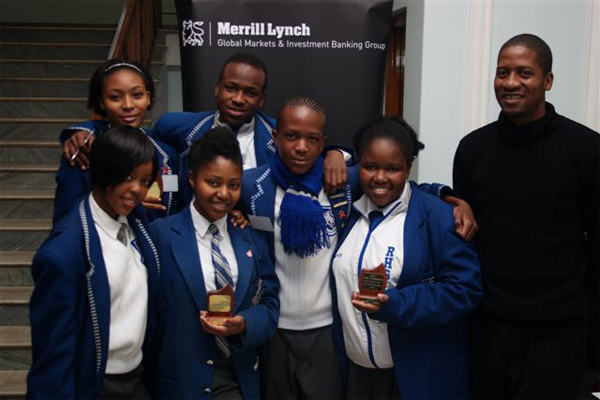 Pictured: Riverside High School
On the plight of child soldiers in the Sri Lankan conflict, McCauley House had the best position paper and De La Salle Holy Cross College presented the best delegation as part of the Human Rights Council. Representing the Security Council, Northcliff High won best position paper and Crawford College (Sandton) presented the best delegation on ensuring political stability in Somalia.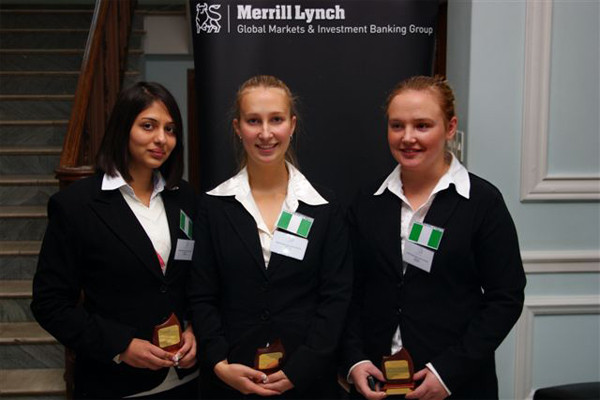 Pictured: Parktown High School for Girls