New Issue – South African Journal of International Affairs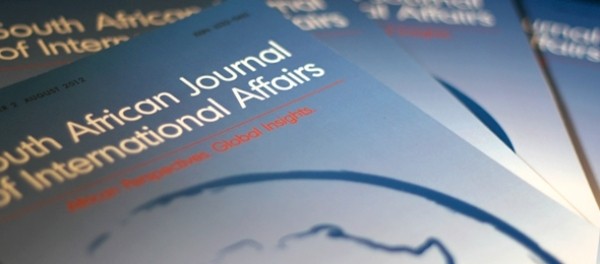 Volume 19, Issue 3 of SAIIA's peer-reviewed journal, the South African Journal of International Affairs, is now out, featuring articles from leading academics on a range of topics relevant to African interests.
Published by Taylor and Francis, the contents of this issue include the following articles:
A range of book reviews are also included in this issue.
For the full contents, sales and subscription information, please visit the Taylor and Francis website.
Published since 1993, the journal includes articles on topics such as global and continental governance, multilateralism and political/economic integration, strengthening of democracy and political party systems in Africa, protection of human rights, international trade and investment, governance of natural resources, environmental protection, security and conflict, migration and refugees, religion and ethnicity, the roles of state and non-state actors in international affairs, and the influence of emerging powers on Africa and the world.