The evening provided a platform for university students in International Relations, Political Studies, Economics, Law and Journalism to get a better understanding of the career opportunities that are available to them in their various fields.
A broad range of speakers and exhibitors attended this year's event, including representatives from the media; business sector; various government and non-governmental agencies; as well as organisations focusing on student exchanges and scholarship opportunities. A capacity crowd of approximately one hundred and forty-eight participants attended the event and included students from the University of the Witwatersrand, the University of Johannesburg, the University of Pretoria, Monash University, and the University of South Africa.
The main attraction of this annual event is for young people and undergraduate students to listen and engage with professionals who share their experiences and insights about their careers. This year's speakers were Bobby Godsell, current member of the South African Presidency's National Planning Committee and former CEO of AngloGold-Ashanti; Ingrid Martens, award-winning filmmaker and television journalist; Fiona Musana, Communications Director for Greenpeace South Africa; McIntosh Polela, spokesperson for the Directorate for Priority Crime, also known as the Hawks; and Daniel Makokera, CEO of Pamuzinda Productions and well-known African journalist and presenter of the popular news show Africa360.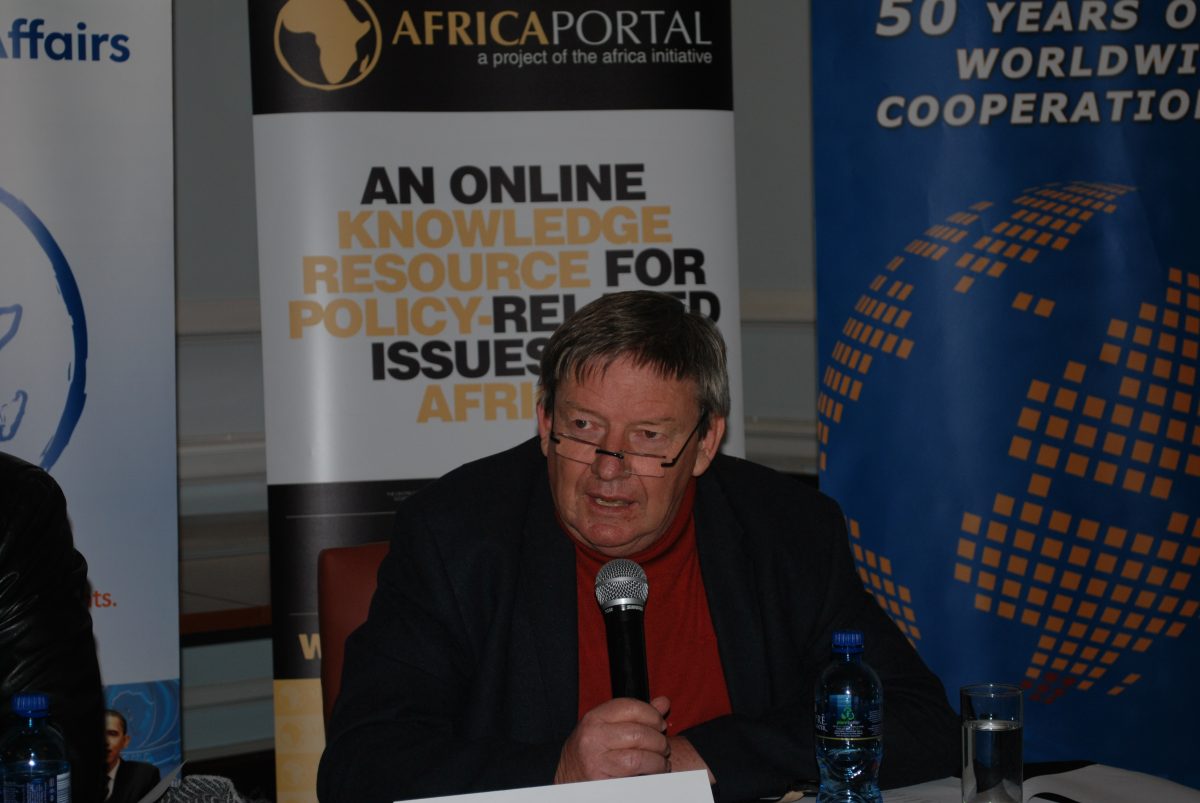 Bobby Godsell began the speakers' presentations, taking the audience through a few defining moments of his professional career. Mr Godsell structured his speech around six key words which he believes have been important in the course of his career. The first was serendipity, with decisions always being based on uncertainty, and chance playing an important role in defining the course of a career. The second was networks, in which Mr Godsell emphasized the importance of building connections with others which may be useful in the future. The third word was chutzpah, highlighting the need to be bold and take chances. Closely tied to this was the fourth word – risk, and the need to take risks, for life without risk is not life. The fifth word was values, which he believed are the ultimate standards by which to judge a person, and a guide to make a difference with your career. The final word was mensch. Here Mr. Godsell asked the crowd to ask what they want to be, and what good they want to achieve, emphasising that ultimately being the type of person who is connected and cares for other people is a vital component of the impact one's career can make.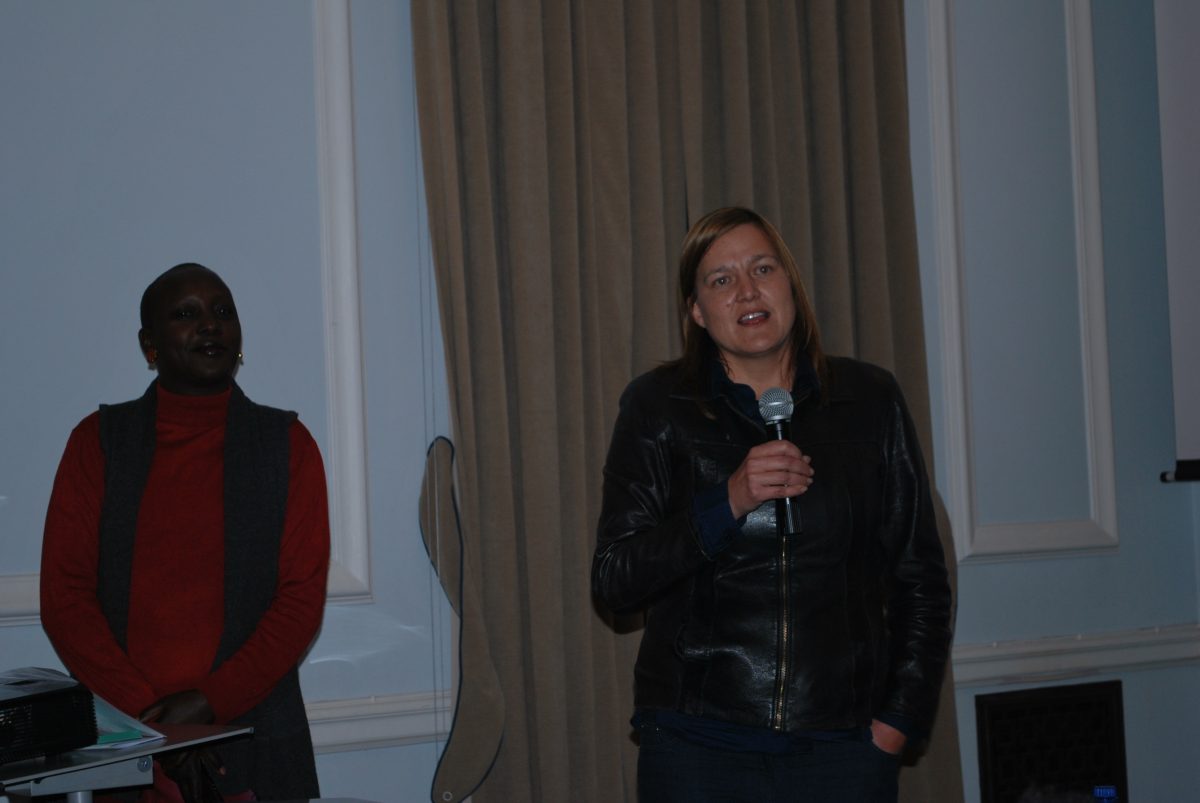 The second presentation was a joint effort by Ingrid Martens and Fiona Musana. Both ladies spoke about the need for and the role of storytellers in society. Ms Musana emphasised the importance of networking, which can change views and forge relationships, and of having a passion for telling stories which speak to the solutions to the problems of our society. Ms Martens emphasised that everyone has a message, and that it is healthy for all on the African continent to share the message we have and to contribute to the ideas and debate. Ms Martens also showed a clip from her latest documentary film called, 'Africa Shafted: Under One Roof', which follows the lives of the residents of Ponte Towers, the tallest residential apartment block in Johannesburg, famous for its large immigrant population, and examined by Ms Martens as a case study on xenophobia and otherness in South Africa.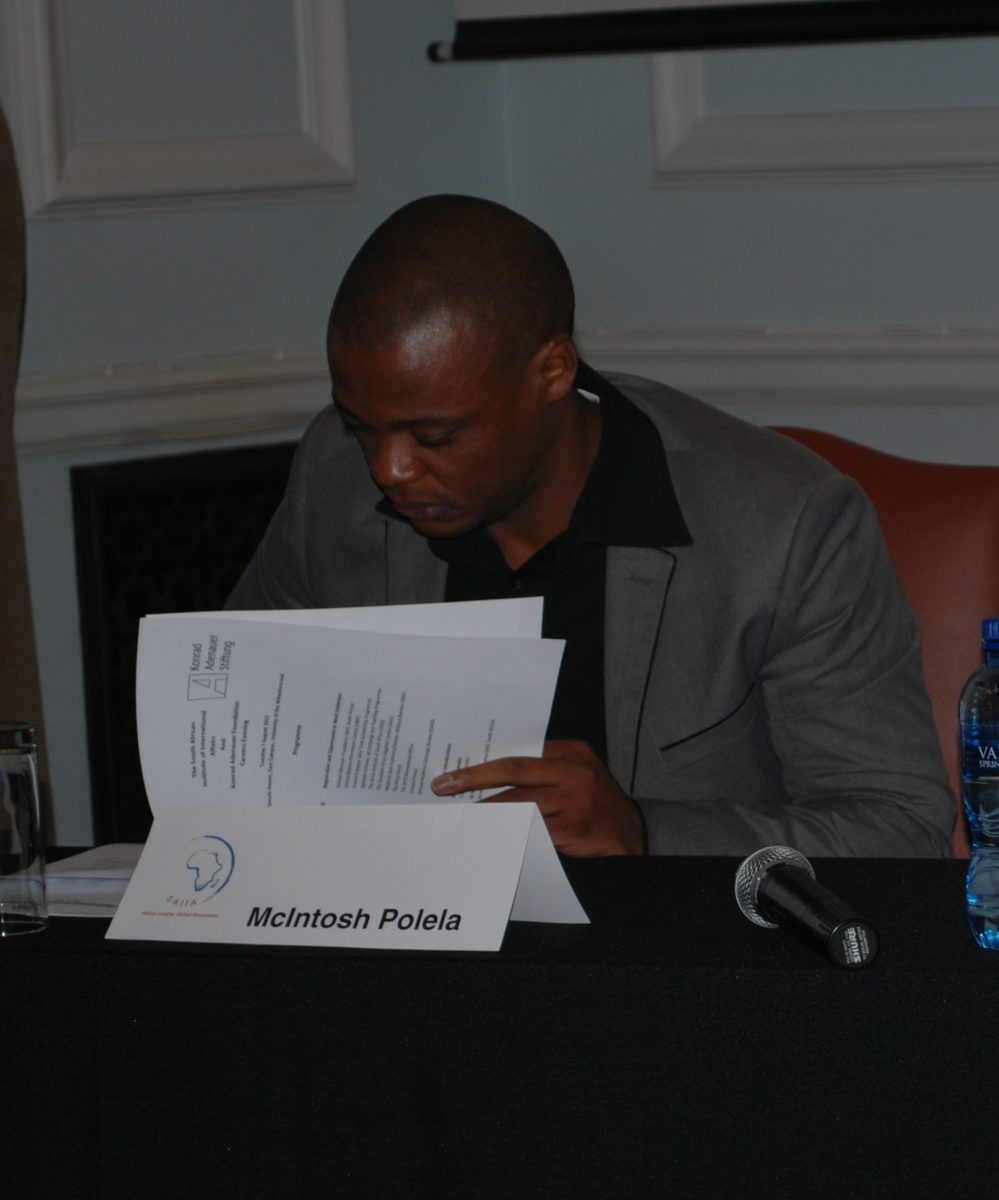 The third presentation was made by McIntosh Polela. Colonel Polela explained his life story, having grown up in the rural town of Underberg in KwaZulu Natal. After completing his matric certificate he had no prospects for education or for work, and thought this may have been the 'end of his life'. He decided however to search for funds to study, and sent out fifty letters searching for assistance, none of which produced any results. Finally however, the Catholic Church gave Colonel Polela enough funding to start his studies in Journalism at the Durban University of Technology. Following this, the Konrad Adenauer Stiftung stepped in to fund the remainder of Colonel Polela's studies, and he expressed his immense gratitude for the opportunities this gave him. After completing his studies, Colonel Polela explained how he had cold-called and persistently pressed for jobs, first acquiring one on the radio and then at a local television station, eTV. In this he emphasised to students the value of being assertive and bold. Finally, Colonel Polela highlighted that changes in one's career path are healthy and to be expected, as he demonstrated by first having taken a break from work in order to draft his bestselling book, "My Father, My Monster", and then his latest bold step into a new career path, as a spokesperson for the Hawks.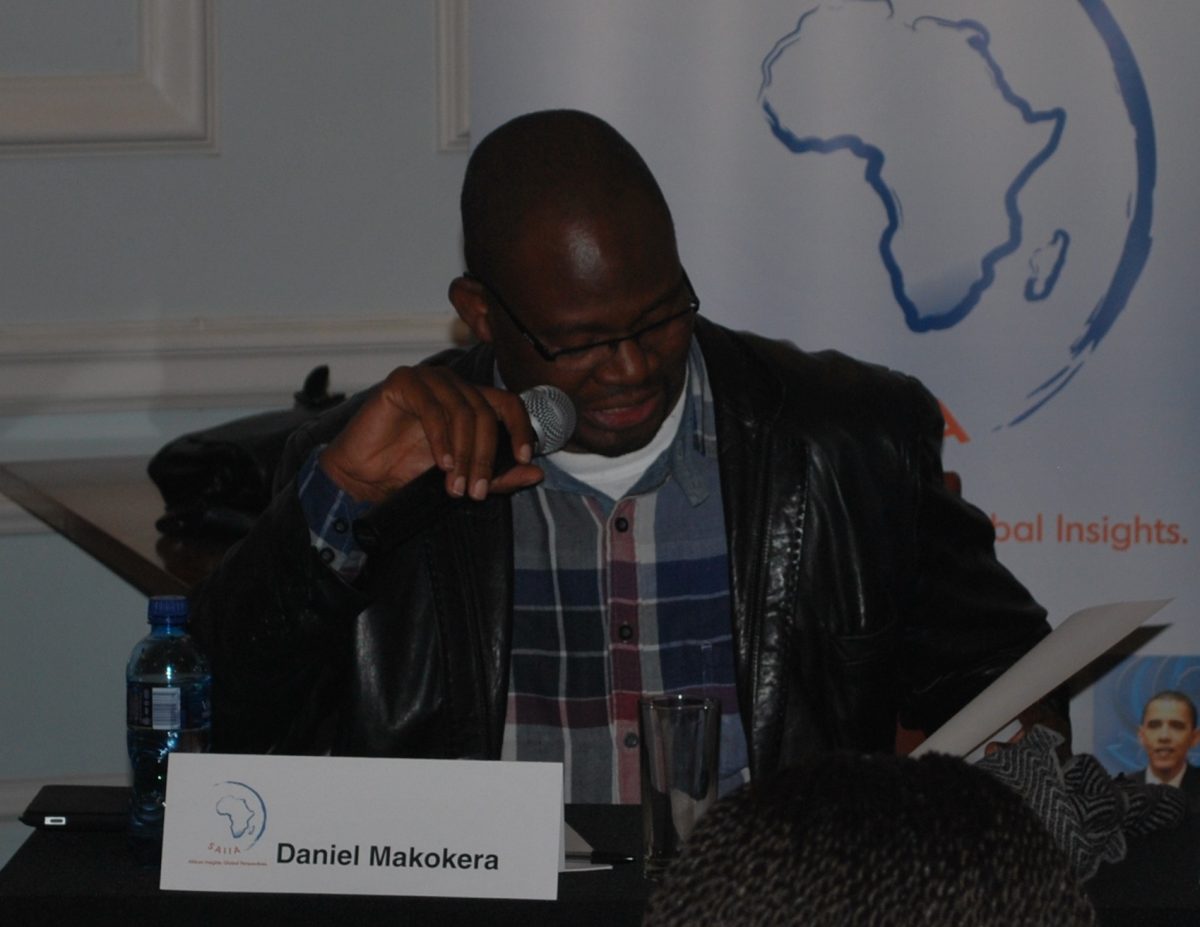 Finally, the evening ended with a presentation from Daniel Makokera. Mr Makokera spoke of his desire from a young age to tell a story, a passion that started with filming weddings and eventually transformed into a job at a radio station in his native country of Zimbabwe. After moving to South Africa and pursuing studies at the University of the Witwatersrand, Mr Makokera went on to work for the South African Broadcasting Corporation (the SABC) for fourteen years. While he stressed that this was an important experience, he said that there are several difficulties and constraints when you work for someone else. In order to make a difference and to truly chase you dreams, he stressed the need to build something new – which he did by starting his own company, Pamuzinda production. Mr Makokera emphasised that there is much happening in Africa, and much we can do to appreciate and understand where we come from, as well as to help to change the continent for the better.
The students were active and lively participants in the evening's proceedings, having the chance to engage with the speakers during two open plenary sessions. A range of questions were raised, some students asking difficult questions about their careers – such as how to make crucial decisions during careers and how to face challenges such as studying in foreign countries – while others debated the panellists on issues in their own careers – ranging from the role of the media in Africa to the challenge of creating sustainable growth and employment conditions.
Several exhibitors also participated in this year's event, with students being given the opportunity to engage with them before the presentations. The exhibitors were drawn from a range of sectors and included local organisations such as the South African Litigation Centre and international organisations such as Médecins Sans Frontieres (Doctors Without Borders). Other exhibitors included the Japanese, French and German exchange programme representatives; the Konrad Adenauer Stiftung (KAS) and the United Nations Information Centre. This provided students with a wealth of information on future careers options and opportunities within the fields of international relations, law, journalism and development studies.
In conclusion, the event was very successful and received positive feedback from students, participants and colleagues. We would like to thank the Konrad Adenauer Stiftung and SAIIA for their joint collaboration in making the event possible.