BRICS headed towards new global era?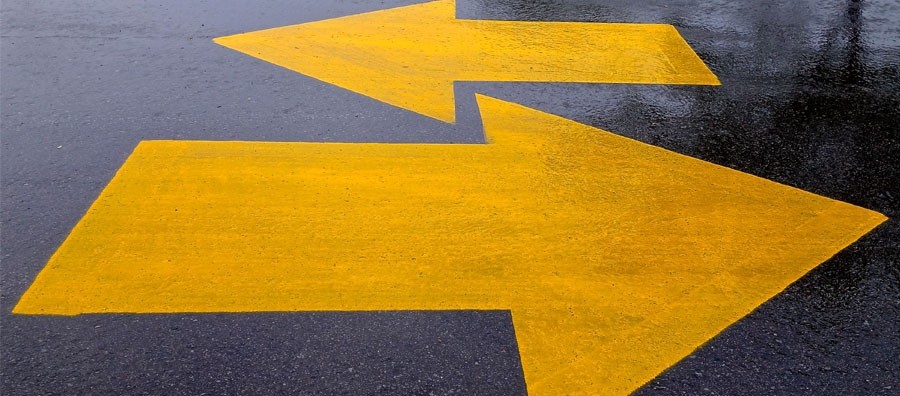 In the age of Western powers reorganising their priorities in the global arena, along with their diminishing relative economic and political weight, BRICS' growing influence cannot be denied.
The US under President Trump has drawn somewhat inward, putting 'America First'. Britain is trying to figure out how it will withdraw from the European Union, and what kind of relationship with it will be possible in the future. The changing dynamics have seen the rise of BRICS as an alternative, with the grouping exerting its influence not only in economic cooperation but more recently in global governance. Some key developments include the possible expansion of membership, to become 'BRICS-Plus'.
Brazil, Russia, India and China have already admitted one new member. In 2011, South Africa joined the group of 'emerging markets' as a key player in the African continent. BRICS-Plus, a proposal by China to expand the club through the addition of strategic members, is expected to be debated this week at the ninth annual BRICS Summit in the Chinese port city of Xiamen. This expansion goes beyond the regional outreach first initiated by South Africa at the 2013 summit in Durban, where the host invited 12 Africa leaders to a meeting with the BRICS leaders as observers, only for that event.
This time, in line with that tradition, China has invited Egypt, Kenya, Mexico, Tajikistan, and Thailand to Xiamen.
China's new ambassador to South Africa Lin Songtian, in his first address to the media and think tanks in Pretoria in August, said that the Xiamen Summit will map out BRICS cooperation for the next decade. In line with forging stronger partnerships, China's call for the addition of new members could potentially increase the configuration's influence and reach in global affairs, according to China's Foreign Minister Wang Yi.
The list of prospective members includes a diverse crowd from the global south: Bangladesh, Egypt, Indonesia, Iran, Mexico, Nigeria, the Philippines, South Korea, Turkey and Vietnam. Beijing articulates the addition of these countries as a means of increasing the group's influence in a multipolar world.
Considering China's wider global strategy as the prospective leader of the new global order, particularly through its Belt and Road Initiative, an expansion with these countries would be beneficial, but it could potentially erode the influence of other existing members of the bloc.
What would this mean for current members?
The possible addition of Nigeria would mean that South Africa would no longer be the only African country and thus the only representative for the rest of the continent. Ironically, this could be a relief, as such a development might encourage South Africa to focus more on its direct national interests. South Africa tries to leverage its membership in the BRICS as the 'gateway to Africa', and President Jacob Zuma has called for the growth of BRICS-Africa cooperation. But the Africa agenda has been such a central part of South Africa's foreign policy that it is unlikely to forego it. However, the addition of Nigeria or Egypt could make for a more difficult relationship with South Africa. The same could apply to Brazil should Mexico be invited. "India surely will not be interested in expansion at this time," says Swaran Singh, professor at the School of International Studies at Jawaharlal Nehru University.
The Xiamen Summit, under the theme 'Stronger Partnerships and Brighter Future', is taking place at a time when some BRICS members are facing domestic political and economic turmoil. Brazil is currently going through a recession following the impeachment of President Dilma Rousseff. Russia is struggling to recover from hard-hitting sanctions imposed by the West after its contested annexation of Crimea. South Africa was downgraded by global credit rating agencies after a controversial cabinet reshuffle and ongoing revelations about 'state capture'.
Ahead of the summit, tensions eased between China and India following an agreement to withdraw troops from both sides from the long-disputed Doklam border.
Politics is gaining prominence in the alliance. The GOA declaration at the eighth BRICS Summit in 2016, building on earlier summit documents, makes more reference to key governance issues, among them UN peacekeeping, global and regional security issues, a possible BRICS rating agency and the Paris Agreement on Climate Change.
The rotating chairmanship goes to South Africa in 2018 along with the responsibility of hosting the next summit. BRICS has gained more prominence and continues to assert its position as an alternative power to the existing global financing institutions, particularly as a platform for South-South Cooperation.
Despite a healthy respect for sovereignty and non-interference in domestic politics, the debates in Xiamen should take into account the domestic troubles of its members. As they step up more in global issues, their credibility will be determined not only by their foreign policies but also their domestic stability and the prosperity of each member country. Discussions over the coming days should incorporate a strategy on responses to domestic issues like corruption, human rights and good governance.