The US-South African trade relationship has garnered significant attention over the past couple of months, following US President Barack Obama's notice to South Africa that the country's benefits under the African Growth and Opportunity Act (AGOA) will be suspended if it continues to impose longstanding trade barriers to US trade.
AGOA extends preferential trade tariffs to Sub-Saharan countries, in an effort to promote the diversification of exports from the continent to the US.
To better understand the impact of AGOA on South Africa's balance of trade and exports, SAIIA has created an infographic summarising the key statistics and issues: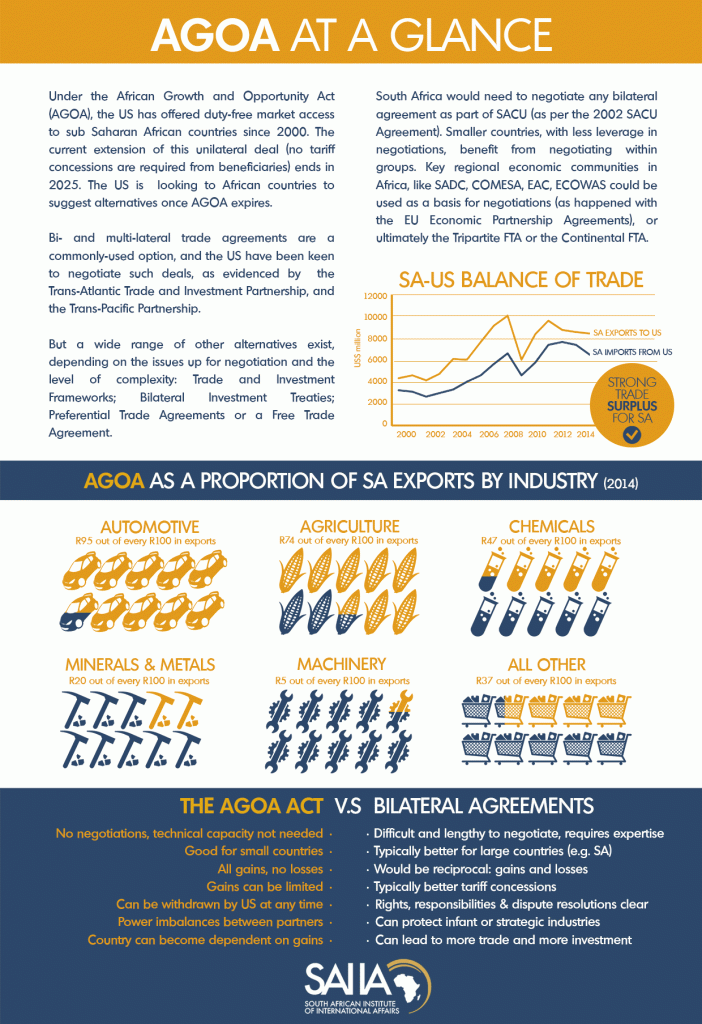 SAIIA recently held an AGOA talk by Florizelle Liser, Assistant US Trade Representative for Africa and Sharon Bomer Lauritsen, Assistant US Trade Representative for Agricultural Affairs and Commodity Policy. They discussed issues related to AGOA and the future of the trade relationship between the US and South Africa.