Flummoxed by what is now being dubbed 'the biggest political upset in modern history', global markets shuddered, commentators reeled; and we all stood momentarily, mouths agape, letting the news set in.
The US' behemoth economy and global political weight has meant that its electoral cycle is always keenly observed and commented on. No more so in Africa, where the US is a significant trade, investment and development partner.
In a recent poll by CNN Africa, 83% of participants were convinced that the outcome of the US elections would have an impact on Africa. SAIIA asked some of its partners across Africa what their views were on US priorities for Africa under the new administration.
Read a new SAIIA opinion piece on the US elections, 'The Gatvol Syndrome, The Apprentice and World Politics.'
In their responses, many made it clear that climate change and further degradation of our planet cannot be allowed to continue. Strong American leadership on the issue under President Obama had been positive, but is unlikely under the Trump administration. The responses also emphasise the importance of retaining the African Growth and Opportunity Act (AGOA) and Power Africa, as these have been significant dimensions of US foreign policy in Africa.
SAIIA asked three questions, and below is what our African partners had to say.
Where do you think the new US president has the greatest opportunity to make a difference?
Ola Bello, Executive Director, Global Governance Africa, GGA, Nigeria: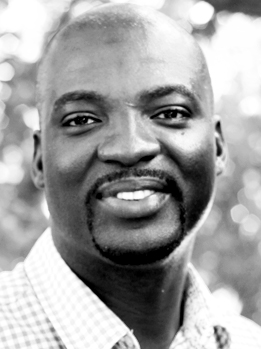 Building economic win-wins, consolidating human development, and advancing good governance, human rights and security will remain overarching priorities for US-Africa relations long into the future. The 45th president of the United States will take charge in the world's pre-eminent nation at a time of renewed regional and global uncertainties. For Africa, the most immediate challenge is the dimming economic prospect, as the worst global commodity downturn in history threatens stagnation, social instability and reversal of development gains recorded over the past decade. With an average price fall of 50%-66% for most minerals and energy resources since 2014, Africa's growth rate declined from 6.8% on average in 2003-2008 to about 4.5%t in 2014 and only 3% in 2015. Very significantly, the impact of the commodity rout extends beyond Africa, and is evident in constrained global consumption, lower investment and other headwinds for developed economies and emerging regions alike.
In this world of increasingly shared challenges, the next US president, working with African partners, must prioritise and extend flagship partnership initiatives. These cover commercial opportunities in trade, investment and energy cooperation; regional and global goods such as well-managed migration, environmental governance and strengthened security cooperation; and very importantly, continuing exchanges to strengthen institution- and capacity-building.
To actualise these intertwined agendas, the need for responsive and engaged leadership on both sides has never been greater. And work to comprehensively address these expanding portfolios of shared challenges and opportunities should begin sooner rather than later in the life of the incoming administration. In terms of sectorial priority, the Power Africa initiative unveiled by the Obama administration in 2013 to help incentivise and foster investments in power projects, has the potential to become a lynchpin for US development investment in Africa.
Wail Benjelloun, President, UNIMED-Union of Mediterranean Universities, Italy: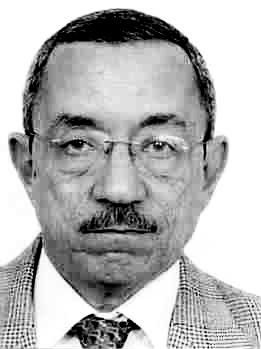 As a new president takes office in the US, he has a unique opportunity to change the way the world deals with a number of pressing international issues that have domestic impact and that need urgent attention: immigration, terrorism and violence, the situation in the Middle East, particularly in Syria, the environment and climate change, and the global economy. The temptation will be great, as has often been the case in the past, for the new administration to hunker down into an isolationist posture, believing that these issues will go away if controls, barriers and buffers are in place to protect the US. Unlike in President James Monroe's times, however, global communications and trade have brought our world together in unprecedented ways. Isolationism is therefore no longer a viable option. As Russia and China (and others) assert themselves, the new president must engage in innovative diplomacy, favouring more communication and less confrontation, to establish as wide a consensus as possible around each of these issues. The president will need to ensure that the US remains true to its values, but that its policies take into account the interests of others as well as its own.
Assefa Admassie, Principal Researcher, Ethiopian Economic Policy Research Institute, Ethiopian Economics Association, Ethiopia: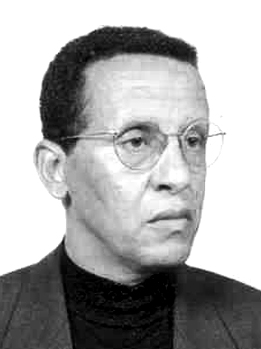 At the moment, the world faces serious challenges ranging from climate change to the refugee crisis. These have been compounded by the global economic slowdown. As the most economically advanced nation, the US should be at the forefront of efforts to restore global economic recovery. Accordingly, the new US President could play a leading role in trying to revitalise the global economy in collaboration with both developing and developed countries. In this regard, removing the barriers to international trade could be one area that the US president could play an active role in, notwithstanding his stated opposition to free trade.
Chukwuka Onyekwena, Executive Director, Centre for the Study of Economics of Africa CSEA, Nigeria: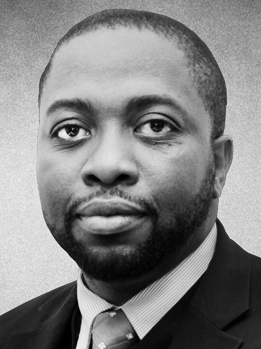 The emergence of Donald Trump as the US president-elect has significant implications across the globe, particularly on long-standing liberal values. Trump's victory reflects a growing sentiment against the misalignment of trade policies with labour market challenges, an area accorded limited attention across political and economic spheres. The widely held view in mainstream economics that globalisation which supports openness to trade across borders is a major driver of modern economic prosperity and innovation, has been increasingly questioned due to its potential effects on domestic production and wages. Thus it seems that in reality the domestic impacts of globalisation are uneven, with wealthy capitalists gaining a lot more than the working class. It is therefore the agitations of the working class against the tenets of globalisation that led to the UK's unexpected vote to exit the European Union (Brexit) and the shock victory of Trump.
The new US president has an opportunity to reconcile economic liberalism with domestic labour market conditions. Africa's experience with liberal values has been rather mixed. On the one hand, the neo-liberal policies of the Structural Adjustment Programmes were largely unsuccessful across the Africa, with significant negative effects on the industrial base of those countries.  On the other hand, Africa's impressive growth of more than a decade was largely driven by trade in commodities. Yet Africa has not made substantial progress in tackling the challenges of job creation and poverty.
The outcome of the US election provides a unique opportunity for Africa to rethink its trade agreements and ensure that it is in line with its development agenda, particularly industrialisation. Africa should reposition itself to negotiate trade and investment deals that are more favourable to their quest for industrialisation and achieving inclusive growth. The task is for African countries to put domestic labour conditions on the table of trade negotiations. For example, labour market conditions is one of the issues, among others, that the Nigerian government is raising against signing the Economic Partnership Agreement with the European Union.
Dickens Kamugisha, Chief Executive Officer, Africa Institute for Energy Governance, AFIEGO, Uganda: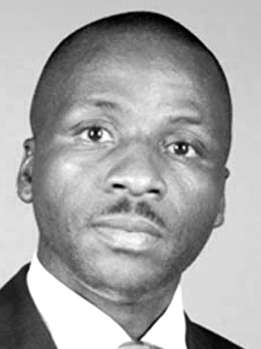 The new President should invest in the youth population: Today, Africa has the youngest population in the world, but high unemployment linked to lack of relevant skills and high secondary school dropout rates. The US should mobilise the global community through the SDGs to skill African youth by fighting disease to improve time for work, stop or reduce school dropout rates to enable youth to finish education and acquire skills for employability.
Anton du Plessis, Executive Director, Institute for Security Studies, South Africa: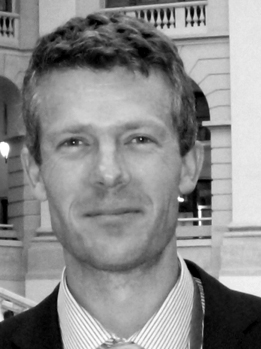 Trump's greatest impact will be on global efforts to combat climate change. The UN's Paris Agreement on Climate Change will be severely compromised without US support (including financial), and without US national policy to stem carbon emissions. Another is probably ISIS, a point Trump has made, but he should not go after it at the expense of containing China and Russia, the latter of which he has particularly threatened to do. He needs to reassure NATO allies that the US is still behind them. If he manages to leverage an increase in defence spending by some of them in the process, that would be OK. But Putin must not be allowed to think he can now do another Crimea. In Africa many dictators have welcomed his election because his remarks about Putin and Syria, among others, have encouraged them to believe he will turn a blind eye to undemocratic behaviour. He needs to correct that impression fast.
What should the key initiative of the US president be in 2017 with regard to Africa and why?
Chukwuka Onyekwena, Executive Director, Centre for the Study of Economics of Africa CSEA, Nigeria: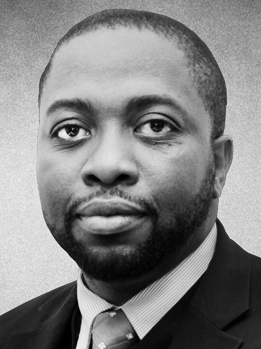 Ideally, the key initiative of the US president in 2017 would be to play a leading role in strengthening global partnerships towards the achievement of the Sustainable Development Goals in developing countries, particularly in Africa, given the region's challenges (especially fiscal constraints) as a result of the plunge in the price of commodities. However, Trump's victory makes the US's policy direction in supporting Africa in meeting the SDGs unclear. Policies aimed at supporting Africa's development were clearly absent in Trump's campaign; focusing on the US national agenda, with the related cut in foreign aid and development programmes abroad was a key element of his campaign. However, a lack of commitment from the US to support Africa's attainment of the SDGs could prompt the region to look further inwards.
Also, the US can make foreign aid smarter and more effective. This could include setting important limits on the cost of delivering aid to ensure that aid and international development programmes are more cost-effective and less distortionary to recipient countries.
Assefa Admassie, Principal Researcher, Ethiopian Economic Policy Research Institute, Ethiopian Economics Association, Ethiopia: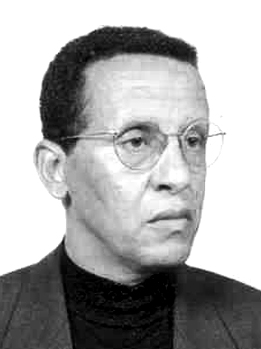 African countries face developmental challenges. The new US president could play a leading role in expanding the US engagement with Africa in finding solutions for these and other challenges facing the continent. It is often observed that in the interest of fighting terrorism the US often aligns itself with undemocratic regimes. In my opinion, this policy should change in favour of more democratisation and respect of human rights. The new US president should help by putting pressure on conflicting parties and undemocratic governments to expand the democratic space and respect of human rights in Africa.
In addition, the new US president should encourage US investors to invest in Africa more aggressively. As Africa still faces enormous challenges in the area of human development, the US should continue to support the development of human resources and poverty reduction efforts. Trade is an important instrument to foster development. In this regard, President Trump could take concrete steps to expand trade between the African continent and the US though active trade policies.
Dickens Kamugisha, Chief Executive Officer, Africa Institute for Energy Governance, AFIEGO, Uganda: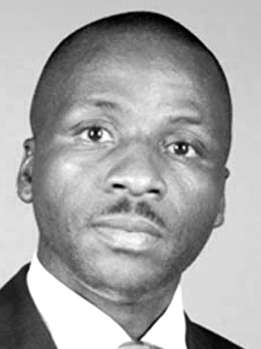 The new US president can and should invest to support African countries in exploiting their renewable energy to diversify and increase access to sufficient and affordable clean energy. In doing so, the US will help Africa to improve the lives of vulnerable groups such as women and girls by reducing their dependency on firewood and charcoal, reduce the degradation of forests to support climate change mitigation efforts and most importantly, improve local SME capacity. This will allow Africa to maximise its comparative advantage of having the highest concentration of renewable energy sources such as solar, geothermal, and wind.
Wail Benjelloun, President, UNIMED-Union of Mediterranean Universities, Italy: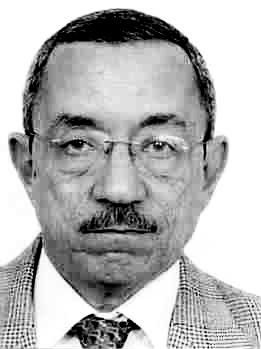 In a continent where close to 50% of the population is under 15 years of age, the new US president should place special emphasis on education and employability. Africa is home to seven of the fastest growing economies in the world, yet eight of the 10 countries with the lowest pre-primary enrollment are in Africa. Maintaining the pace of growth and ensuring innovation require effective education policies that guarantee early and continued access throughout life. Education has failed to keep up with the economic promise of the continent, failing to meet the need for a skilled and better-educated workforce. This situation cannot continue in view of the World Bank estimate that 11 million youth will enter Africa's labour market every year for the next decade. The new US president should make a special effort to encourage education and educational policies that prepare African youth to play an effective role in the leadership and socio-economic well-being of their nations. A good education facilitates employability, reduces social unrest and immunises against violent behaviour, problems that now affect a number of African countries. This initiative should include a special programme for the education of women; no nation can develop without the participation of half of its population.
Anton du Plessis, Executive Director, Institute for Security Studies, South Africa: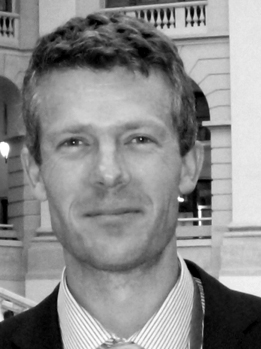 Trump should continue most of the bi-partisan programmes such as AGOA, Africom and Pepfar. Since the Obama administration was already looking beyond AGOA to more reciprocal deals, Trump's priority should be to start negotiating those now, with an emphasis on easing African countries into reciprocity. And helping them become more attractive to US investment and trade through peace (Africom), health (Pepfar, anti-malaria etc), and governance. He has vowed to scrap or renegotiate trade deals generally but AGOA can hardly be deemed a real threat to US industry, or not yet. He should also continue supporting longer-term and whole-of-society responses to countering violent extremism, which should include increased development aid and support to human rights and governance initiatives. A simple prioritising of hard military counter-terrorism efforts (through Africom) will exacerbate Africa's terrorism challenge, in the short and long term.
Ola Bello, Executive Director, Global Governance Africa, GGA, Nigeria: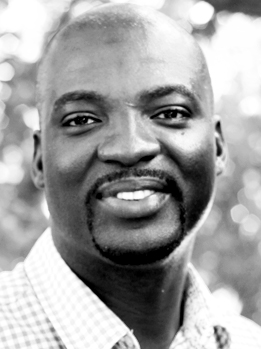 US goodwill and leadership will be essential to maintain focus on managed migration and a concerted push for sustainable solutions. This is long overdue for a policy agenda that will shape the global development and security outlook for decades to come. It requires a new tone in inter-governmental dialogue, one focused on a joint search for solutions and a reimagining of opportunities and responsibilities for all frontline stakeholders: migrant sending, transit and receiving countries. There is need for a new realism in the global north focused on reforming asylum systems, better regulating the flow of economic migrants, and creating the political consensus needed to actualise sensible, balanced solutions.
The Leaders' Summit on refugees convened by President Obama on the sidelines of this year's General Assembly meeting of the UN provides a promising framework for upscaling inter-governmental efforts in this area. Global leaders' participation at the summit was conditional on pledging new commitments to tackle the global crisis. Going further, leaders must come to terms with the growing problem of undocumented economic migrants. This calls for urgent, concerted action to better manage migrant labour flows, either at their origins or in the destination countries. Failing this, the world faces a humanitarian emergency in slow-motion, which would compound the human suffering now widespread on the frontiers of richer regions like Europe. Here, the US should lead the search for determined solutions, advancing the pay-to-play process already built into the Obama summit initiative.
Which of the current US engagements in Africa do you think may be discarded or strengthened?
Assefa Admassie, Principal Researcher, Ethiopian Economic Policy Research Institute, Ethiopian Economics Association, Ethiopia: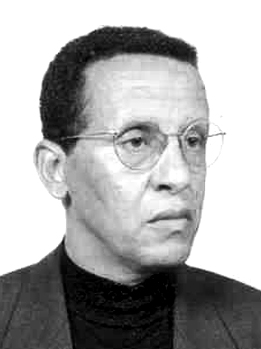 AGOA and PowerAfrica are among the best engagement mechanisms the US has implemented with respect to Africa over the last few years. These initiatives have helped African countries significantly. In my opinion, the AGOA initiative needs to be continued to encourage African small enterprises to improve their competitive advantage in the US market.
There is a huge infrastructure deficit in Africa and power is a critical constraint. The new PowerAfrica initiative could support African governments to develop their power resources, particularly in the area of renewable energy sources and, therefore, need to be continued.
The US also has significant presence in the areas of food security, health and agriculture interventions in the continent. This support is saving the lives of millions of Africans and needs to be expanded.
It is unclear whether the Africom initiative and the counterterrorism interventions are really delivering results in Africa. It should be the main responsibility of African governments to put their houses in order to deny terrorist groups any breeding ground rather than an intervention from the US. The US intervention might even complicate matters and serve as a pretext for terrorism to grow.
Anton du Plessis, Executive Director, Institute for Security Studies, South Africa: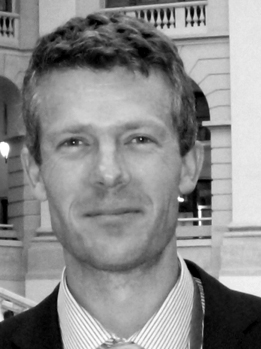 US officials like Assistant Secretary of State Linda Thomas Greenfield insist that Africa is a bi-partisan issue which is also run largely from the Hill and so should not be affected by Trump's victory. Ssome also say that Africa will not be important enough to make it onto Trump's radar screen, which will be very crowded. It's hard to say if that will turn out to be the case since he is so unpredictable. In a sense policies would need to be "tri-partisan" to pass muster – i.e. satisfy the Democrats, the Republicans and the Donaldistas, a new species. For what it's now worth, the Republican Party Platform passed at the 2016 convention hailed Africa as an investment opportunity and approved AGOA. I think the quite aggressive way in which the Obama administration and Congress leveraged AGOA to get SA to drop its meat import barriers might save it. A Trump administration might use it even more aggressively. The Republican Platform did not mention PowerAfrica but since that is largely private sector driven, I imagine it will survive. The Platform also approved Pepfar which could be justified as a way of helping to preserve Africa as a viable investment destination and trade partner. The platform also approved going after terrorists in Africa so that should preserve Africom intact. The Young African Leaders Initiative (YALI) will probably go.
Ola Bello, Executive Director, Global Governance Africa, GGA, Nigeria: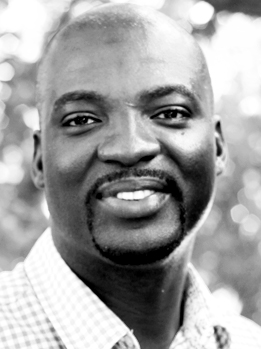 Like the President's Emergency Plan for AIDS Relief (PEPFAR) which solidified President George W. Bush's humanitarian legacy in Africa, Power Africa promises a similar transformational legacy that can help expand business opportunities on the African continent. While Power Africa targets 10,000MW of electricity generation on the continent, it has so far managed to facilitate only about $20 billion worth of commercial negotiations that were already in the pipeline. Yet, significant complementarities exist between Africa's energy needs and the US's capabilities in this field that need to be exploited. The initiative clearly requires a new impetus from the incoming US administration, which should also widen its ambition and scope. Systemic constraints to power generation and distribution in Africa, including regulatory challenges, fragmented institutions, incoherent plans and misaligned incentives, will need to be addressed. To support this, the US should dust up its original incentives-based plan which seeks to leverage public funds to facilitate major power deals in Africa, including those involving US companies such as General Electric. The US should also help incentivise and re-channel commitments from within Africa itself such as the $2.5 billion pledged by the Tony Elumelu Heir Holdings in support of the US initiative and other power projects.
Chukwuka Onyekwena, Executive Director, Centre for the Study of Economics of Africa CSEA, Nigeria: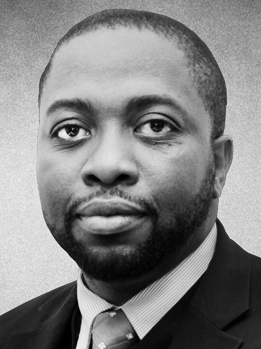 The outcome of the US elections has very profound implications for the ongoing US engagements in Africa. Under Trump US-Africa relations will certainly experience a different dynamic. With Trump's clear opposition to free trade, US alliances and foreign aid, some US engagements in Africa may be adversely affected. This lack of interest in supporting foreign projects and programmes is likely to be extended to US support to Africa's health and education sectors.
The Africa Growth and Opportunity Act, a preferential trade agreement (PTA) between the US and eligible sub-Saharan African countries which essentially eliminates import duties for African non-oil exports up till 2025, would likely suffer from lack of support under the Trump administration and may not be renewed beyond 2025. Trump who sees trade deals as a zero-sum game where trade deals should favour the US is unlikely to support the waivers on imports from Africa under AGOA.
Similarly, PowerAfrica, an initiative by Obama to alleviate poverty and integrate Africa into the global economy by utilising its natural resources to increase access to electricity, seems to be at variance with Trump's nationalistic ideologies and criticism for ineffective investments abroad that are not clearly beneficial to the US. However, given that PoweAfrica is mainly driven by the private sector, it may not necessarily be affected by the Trump presidency.
In a similar vein, Trump clearly questions the rationale behind the US military presence in a wide range of countries – a radical departure from US post-World War II foreign policy. In his campaign, he noted that countries should pay the US for security. Trump did not mention Africom specifically, but what will his campaign position mean for initiatives such as Africom? Given that US national security includes fighting terrorism in the source countries, counterterrorism operations in Africa may continue.
Dickens Kamugisha, Chief Executive Officer, Africa Institute for Energy Governance, AFIEGO, Uganda: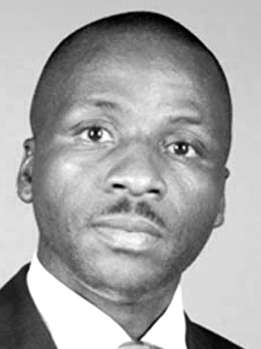 AGOA is likely to be discarded. The US will most likely focus on exporting to other countries and be less interested in importing from them. It is also clear that most African counties have failed to take advantage of the opportunity afforded by AGOA due to a number of factors including bad leadership and governance as well as requirements for high standards and high costs of production. What Africa needs is sufficient clean energy for manufacturing and a health/skilled workforce. If these issues are addressed, Africa can improve its exports with other continents even without AGOA. But Africa may not gain sufficient competitive power if bad governance that promotes corruption remains.
Wail Benjelloun, President, UNIMED-Union of Mediterranean Universities, Italy: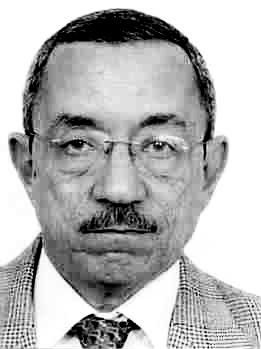 Whereas the world average was 14 physicians per 1000 population in 2012, in Africa this figure was only 2.3. Communicable diseases are responsible for two thirds of the continent's deaths against 28% world-wide. Diseases that have been eradicated elsewhere still plague Africa. The US can continue to play a major role in marshalling world resources and in encouraging and contributing to capacity building in African sanitary and health care systems through training and awareness programmes. African good health is in the interest of all; as long as Africa remains a sick relative, other continents will face the dangers of contamination as new diseases and strains appear. Thus US development projects in the continent must place health in the forefront, harnessing aid to progress in national health care and efforts to attain the objectives of SDG3. The cost of disease, both in terms of non-productivity by those affected and their resultant health care needs, is a heavy burden on African economies. Any improvement in this situation therefore has a direct impact on sustainable national development. In this context the president will also need to encourage research not only on those diseases that directly impact the US such as cancer and but also on those that may have an indirect impact through transmission from Africa.