This conference, known as COP21, is expected to attract close to 50,000 participants including 25,000 official delegates from government, intergovernmental organisations, UN agencies, NGOs and civil society.
What is COP21?
The United Nations Framework Convention on Climate Change (UNFCCC) emerged from the 1992 Earth Summit in Rio de Janeiro as a means to address global temperature increase and climate change. The UNFCCC went into force in 1994, and since 1995 countries that are parties to this Convention have been meeting annually to negotiate and discuss the international political response to climate change in what is known as a COP or the Conference of the Parties. The Convention currently has 196 parties.
This year, the 21st session of the Conference of the Parties (COP21) to the UNFCCC will be convening in Paris from 30 November to 11 December 2015. The stakes are high for this two-week meeting as delegates are expected to reach the first ever universally legally binding agreement on climate change, with the aim of keeping global warming below 2°C. The mandate of COP21 is to adopt 'a protocol, another legal instrument or an agreed outcome with legal force under the Convention applicable to all parties,' that will go into effect from 2020.
SAIIA held a media briefing on COP21 and Africa on 25 November 2015. Read a new article by Voice of America, featuring SAIIA expert Agathe Maupin.
Follow our highlights live from Paris on Twitter, using #COP21saiia.
Download the statement by the SAIIA Youth Policy Committee on COP21, representing youth voices from across South Africa. Listen to a podcast preview of COP21 issues on Channel Africa with SAIIA's Romy Chevallier.
Watch a 5-minute video about what to expect from COP21 with Youth Delegate Morategi Kale.
SAIIA Experts at COP21
Desirée Kosciulek, SAIIA Youth Programmes Manager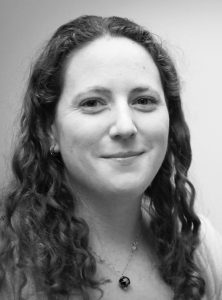 Why should the public should care about the United Nations climate change negotiations.
What is the COP process and why is COP 21 particularly important?
Why should climate change be a particular area of interest for Africa's young people?
Since COP 17 in 2011, the South African Institute of International Affairs has been running national climate change related youth programmes. As a think-tank with an area of research dedicated to climate change and the use of Africa's natural resources, SAIIA believes it is important for young people to understand that environmental issues go beyond littering or not turning off lights. Energy, water scarcity, deforestation, and food security are global concerns, and will more directly affect our young people in the future. Through the Youth@SAIIA programmes the Institute seeks to give young South Africans a voice to engage with these major issues. This year learners and students from the SAIIA Youth Policy Committee (YPC) have been actively involved in civil society consultations to provide input on South Africa's position for COP 21. YPC member, Morategi Kale, will be joining the South African delegation in Paris, while Teboho Tenyane and other members from across the country will track the negotiations from South Africa.
Desiree Kosciulek: Adaption/mitigation are not just technical high-level issues, they are social justice issues ~ #COP21saiia@Youth_SAIIA
— SAIIA (@SAIIA_info) November 25, 2015
Romy Chevallier, SAIIA Senior Researcher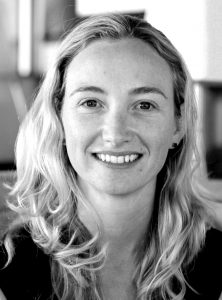 What are climate change impacts and the implications on natural resource governance in Africa?
What does COP 21 and climate change mean for the development agenda of our continent?
What role is there for natural resources in responding to climate change mitigation and adaptation?
COP 21 must promote mitigation and adaptation responses to climate change that are aligned with and promote national social economic agendas. This is imperative for political buy-in, particularly from the developing world and for the African Group of Negotiators. Adaptation frameworks and emissions pathway strategies can provide countries with the opportunity to anchor their domestic needs and priorities within scaled-up climate actions that deliver broader sustainable development. This can be done through the investment in smart agriculture, ecosystem-based public works programmes, sustainable urban development and renewable energies. How will decisions at COP 21 be implemented on ground? Is COP 21 promoting actions that are compatible with economic development? Why is this so important for our societies? What are the broader implications of climate change for African development?
Taking stock of the state of the natural environment – land, forests, coastal ecosystems, oceans and the like – is increasingly important in the current global climate change landscape. Humanity has witnessed unprecedented growth and prosperity in the past decades. In tandem, unsustainable patterns of consumption and production have led to environmental pollution, biodiversity loss and natural resource depletion. Climate change poses additional risks, especially to the developing world and Africa specifically. Poverty eradication is therefore intrinsically linked to protecting and managing climate pressures and the natural resource base for economic and social development – an essential requirement for sustainable development. In order to achieve an equitable balance among the economic, social and environmental needs of present and future generations, it is necessary to promote development in harmony with nature and increased conservation. In the upcoming climate change negotiations it is imperative that we retain a focus on the role and importance of natural resources in responding to climate change mitigation and adaptation. What opportunities are there for African countries in this regard?
Africa least responsible for climate change/emissions, yet we are disproportionately impacted by it ~ @RomyChev at #COP21saiia
— SAIIA (@SAIIA_info) November 25, 2015
Dr Agathe Maupin, SAIIA Visiting Senior Research Fellow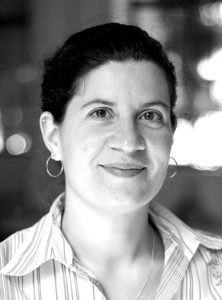 What is the nature and dynamics of climate change negotiations?
What does COP 21 and climate change mean for Africa's position in international discussions?
What are the issues that the African Group of Negotiators (AGN) is bringing forward?
Climate change impacts spare no country but strike unequally developed and developing countries, which raises the question of how adequately the African continent is equipped to respond to climate change challenges. Several African countries such as Ethiopia, Kenya, Rwanda, South Africa, Tanzania and Zambia have launched national low carbon strategies to promote their potential green development pathways, which illustrates their growing interest in linking future adaptation and mitigation plans with development targets. However, if the AGN is instrumental for how African countries leverage their weight internationally, this group faces the challenge of aligning the positions and concerns of 54 countries, while respecting and integrating their diverse contexts and varying levels of socio-economic development. It is a careful balancing act between the domestic priorities of individual countries on the one hand, and the demonstration of African consistency as a negotiating group on the other.
Against this background, Agathe will explore how the African Group of Negotiators (AGN) has built a common position on specific topics, such as adaptation, and will discuss COP21 opportunities to address concurrently climate change and development challenges on this continent with a focus on renewable energy. Energy plays a key role in the interactions between societies and resources towards a sustainable development. As renewable energy become more competitive in relation to other energy sources, this creates an opportunity to attract additional investments in favour of a greener economy. Following a game-changing energy crisis due to severe capacity constraints in its energy infrastructure, thus forcing the country to tackle its energy challenges and initiate its transition to a low carbon economy, South Africa has developed the Renewable Energy Independent Power Producer Procurement Programme (REI4P) to increase renewable energy share in its energy mix while attracting investments in this sector.
Agathe Maupin: No question of whether there will be an agreement at #COP21; just how good it will be (or not be) ~ #COP21saiia briefing
— SAIIA (@SAIIA_info) November 25, 2015
Morategi Kale, SAIIA Youth Policy Committee member and official Youth Delegate of the South African COP21 Delegation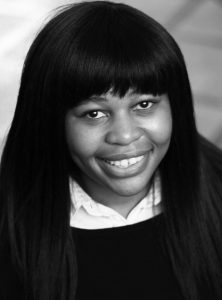 What is the perspective of South African youth on national climate change strategies?
What do the next generation think about the content of the COP21 negotiations?
What financing will be provided to help developing countries achieve climate change goals?
Morategi began her interest in climate change as a Grade 9 learner, when she first joined the Youth@SAIIA programmes  As a result of extensive research on this topic she was selected to be part of the national youth delegation that attended COP17. In 2015, she attended the Young Women and Climate Change Dialogue with the South African Minister of Environmental Affairs. More recently, she has been working on climate change issues through the SAIIA Youth Policy Committee.
As the official COP21 Youth Delegate for South Africa, her role will be to represent the views of young South Africans on climate change, and to create a more defined and meaningful role for young people on the South African Delegation in future COP negotiations. During the conference, she will be following finance issues and reporting back on the outcomes through the YPC blog and I will be working with members of the Youth Policy Committee in South Africa to organise youth-led events around COP in Gauteng and the Western Cape.
Climate change materials