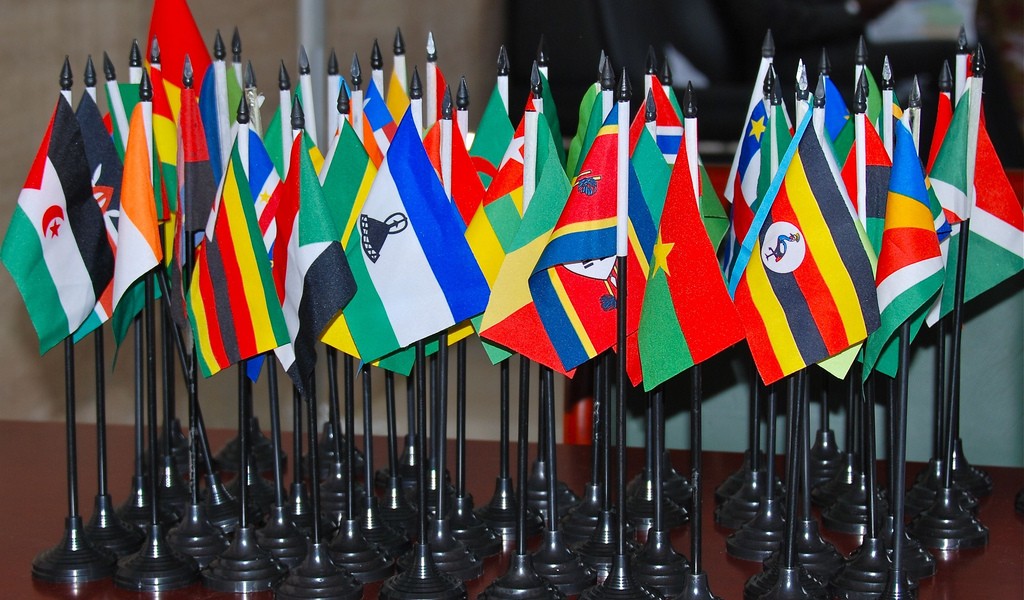 The Development through Trade Programme (DtT) is an authoritative source of policy input into trade strategy development processes and regional economic institutions, particularly with respect to international, regional, and bilateral trade negotiations and policies.
Recent regional work has covered the prospects for deeper regional integration in eastern and southern Africa including, inter alia, how regional economic communities are likely to evolve in eastern and southern Africa against a background of overlapping memberships in SADC, SACU, COMESA, and EAC; and how the regional configurations arising from the Economic Partnership Agreements (with the EU) negotiations have created an additional layer of complexity.
DtT also organises high level conferences attended by all critical stakeholders in the EPA negotiations. These conferences aim to, inter alia, provide an independent assessment of the challenge posed by the negotiations to the regional integration agenda, and to enable the parties to jointly craft pragmatic solutions. The next, closed conference will be held on November 24-25.
Recent publications related to our regional integration work include:
Books
Trade in Genetically Modified Foods: Decoding Southern African Regulatory Approaches (2007)
One Size Doesn't Fit All: Deal-Breaker Issues in the Failed US-SACU Free Trade Negotiations (2007)
Regional Integration and Economic Partnership Agreements: Southern Africa at the Crossroads (2006)
Trade Reports
Trade Report No 24, October 2008
Protecting International Investors in SACU: Towards Harmonisation
Sheila Kiratu
Trade Report No 22, July 2008
Trade futures 2014: The WTO and Southern Africa's External Trade Relations
Tanja Hichert, Peter Draper and Philip Alves
Trade Report No 21, June 2008
Non-Tariff Barriers to Trade in Southern Africa: Towards a Measurement Approach
Costa Pierides
Trade Report No 20, May 2008
The Cost of Non-tariff Barriers to Business along the North-South Corridor (South Africa-Zimbabwe) via Beit Bridge
A Preliminary Study
Gregory Mthembu-Salter
Trade Report No 17, June 2007
Southern and Eastern Africa, the Doha Agenda and Aid for Trade
Catherine Grant
Trade Report No 16, July 2007
Trade in Services: From controlling to managing the Movement of Persons in SADC
Nkululeko Khumalo
Trade Report No 15,· February 2007
SACU, Regional Integration, and the Overlap Issue in Southern Africa: From Spaghetti to Cannelloni?
Peter Draper, Durrell Halleson, Phil Alves
Trade Report No 10, May 2006
Services Trade in Southern Africa: A Literature Survey and Overview
Nkululeko Khumalo
Trade Report No 9, February 2006
Identifying Export Opportunities for SACU in the US Market
Nnzeni Netshitomboni, Christopher Stevens and Jane Kennan
Trade Report No 8, November 2005
Developing Country Coalitions in Multilateral Trade Negotiations: Aligning the Majors?
Peter Draper and Razeen Sally
Trade Report No 7, July 2005
The TDCA: Impacts, Lessons and Perspectives for EU-South and Southern African Relations
Report on the SAIIA Conference, 4-5 November 2004
Talitha Bertelsmann-Scott and Peter Draper (eds.)
Trade Briefings
Trade Policy Briefing No 16, July 2007
Malawi and the regional overlap problem: Trade policy options
by George Naphambo
Trade Policy Briefing No 15, July 2007
Regional Integration in Central Africa: Opportunities and challenges
by Durrel N. Halleson
Trade Policy Briefing No 14, March 2007
RECs in Eastern and Southern Africa: Attractive options for Zimbabwe
by Dr M Masiiwa
Trade Policy Briefing No 12, June 2006
SACU and the Political Economy of Regionalism: Towards Deeper and Broader Integration?
by Rod Alence
Trade Policy Briefing No 11, March 2006
SACU and India: Towards a PTA
by Mills Soko