Modi's New Foreign Policy Agenda and the Implications for Africa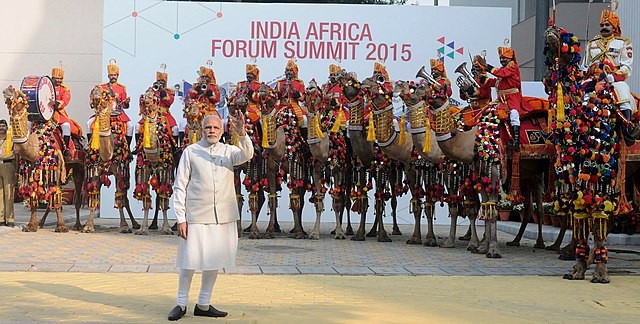 The third India–Africa Forum Summit (IAFS) took place in New Delhi in October 2015, just over a year after Narendra Modi became prime minister.
Situating India–Africa ties within the context of India's evolving geopolitical calculations, which see its strategic space being defined as stretching from the Suez to the Pacific, is likely to have a significant impact on the relationship. Modi's bolder and more assertive foreign policy is carefully calibrated to reach out to neighbours and global strategic players alike. Africa features in Modi's expansive foreign policy as he seeks to carve out a stronger role for India in this designated geostrategic space; keep a watchful eye on Chinese and other external actors in the Indian Ocean and Africa; and build support for India's global aspirations. As India's foreign policy takes on a more geo-economic orientation and Africa itself is gearing up to tackle its economic and political challenges and become more central to global debates, the relationship should evolve to emphasise the importance of business opportunities that resonate in creating manufacturing and services based in Africa. Equally, there is room for the relationship both at the IAFS level and regionally to accelerate its political and security engagement, thus deepening its relevance in the face of a shifting global power landscape. Both sides should make provision for the requisite institutional resources to ensure that the aspirations encompassed in the IAFS can be implemented.