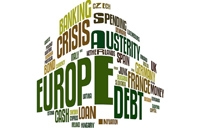 21 December 2011: The head of SAIIA's Economic Diplomacy Programme, Catherine Grant-Makokera, looks back at some of the major economic issues in 2011 from a South African and African perspective. She presents her perspective on European debt crisis, it's impact on European Union trade ties with Southern African states and where China fits into all of this. She also looks ahead and explains why regional integration in Africa will be a hot topic in 2012.
[Duration: 07min 01sec] Download & Listen
This podcast was produced by Chevon Erasmus Porter, and is copyright of SAIIA.