Yu-Shan Wu
Yu-Shan Wu is a Research Associate at SAIIA.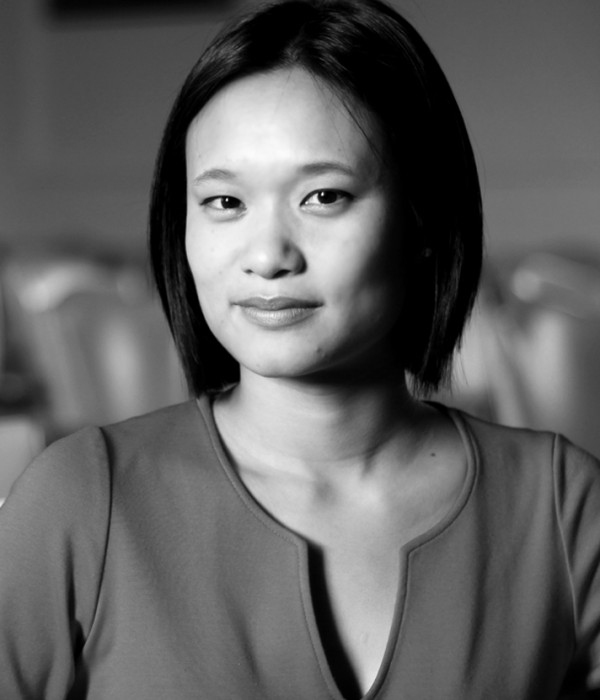 Yu-Shan joined SAIIA in 2010 as a research assistant for SAIIA's China in Africa Project. She became a Researcher in 2011-2015 and later Senior Researcher – 2016-2017. She is South African and has a Masters Degree in International Relations from the University of the Witwatersrand. She also has a background in Media studies and has assisted at the South African Broadcasting Corporation and contributed to a project on Chinese presence in South Africa for the Canadian Broadcasting Corporation. Yu-Shan is currently pursuing a PhD in International Relations, at the University of Pretoria.
Yu-Shan's areas of research are emerging countries and public diplomacy (through media and soft power) and China-Africa Relations (specifically South Africa, social consequences and the media relationship).
Recent Publications:
Wu YS, Rupp S and Alden C, Values, Culture and the Ivory Trade Ban, Occasional Paper, 244. Johannesburg: South African Institute of International Affairs, 2016.
Alden C and Wu YS, 'South African foreign policy and China: converging visions, competing interests, contested identities', Commonwealth & Comparative Politics, 54(2), 2016: 203-231.
Wu YS, 'Not beating Around the Bush: Understanding China and South Africa's illegal wildlife trade', SAIIA Policy Insights, October 2015.
Wu YS, 'China's Media and Public Diplomacy Approach in Africa: Illustrations from South Africa' in Communication Journal of China, 9(1): 81-97.
Kaigwa M and Wu YS, '#MadeinAfrica: How China-Africa relations take on new meaning thanks to digital communication', chapter in How Africans and Their Governments are Shaping Relations with China, Rowman & Litllefield, August 2015.
Alden C and Wu YS, South Africa and China: The Making of a Partnership, Occasional Paper, 199. Johannesburg: South African Institute of International Affairs, 2014.
Gorfinkel L, Joffe S,Van Staden, C and Y Wu, 'CCTV's global outreach: Examining the audiences of China's new voice on Africa', Media International Australia, No 151, May 2014: 81-88.
Wu YS, The Rise of China's State-Led Media Dynasty in Africa. Occasional Paper, 117. Johannesburg: South African Institute of International Affairs, 2012.
Wu YS,The Role of Public Sentiment and Social Media in the Evolving China–Africa Relationship , Occasional Paper, 134. Johannesburg: South African Institute of International Affairs, 2013.
Wu YS, '

The Political and Diplomatic Implications of Social Media: the Cases of China and South Africa'

, African East-Asian Affairs (The China Monitor), 1, 2013: 70-93.
Recent media articles:
Wu, Y., Sidiropoulos, E and Alden, C. China's Belt and Road Initiative: Where does Africa fit? The Conversation, 29 May 2017.
Wu, Y. The AU's new institutional reforms: implications for its relations with China The Conversation, 24 February 2017.
Wu,Y. Does the global ivory ban respond to a largely local problem? The Mercury, 28 September 2016.