Many key developments are expected to arise from the Summit, which takes place as Russia's relationship with the United States and its European allies worsens, while its ties to BRICS appear to have become closer. The BRICS countries are characterised by rapidly growing economies and increasing international influence. Collectively representing over 40 percent of the world's population, these countries' combined output constitutes 30 percent of global gross domestic product (GDP). Economists predict that by 2050 Brazil, China, India, and Russia will join the United States to comprise the five largest economies in the world.
New BRICS Analysis
SAIIA's Chief Executive Elizabeth Sidiropoulos recently attended the BRICS Academic Forum in Moscow as part of the South African delegation. Read her analysis on the hot topics likely to arise at the Summit, 'The BRICS Academic Forum: A preview of issues for the 2015 BRICS Summit'.
A short look at 'BRICS and Climate Change', by Agathe Maupin and Elizabeth Sidiropoulos, is now available.
Peter Draper and Mzukisi Qobo have published a thought-provoking op-ed in Business day, 'South Africa needs a concrete BRICS strategy.'
Media coverage
On 6 July 2015, SAIIA held a BRICS media briefing. Read interviews with our experts:
BRICS Materials
A new article, 'Aid and development co-operation: the impact of the BRICS and rising powers' by SAIIA researches has just been published as part of the CIVICUS State of Civil Society report 2015.
See SAIIA's new collection of Beyond the BRICS papers, and our collection of new BRICS Insights papers.
'BRICS and the New World Order: A Beginners Guide', an electronic resource covering the origin of BRICS, the evolution of BRICS over the years, the importance of BRICS in the world economy, key trends regarding BRICS, major issues and concerns facing the BRICS, and major strengths and commonalities among the BRICS. An update to the Guide is available here.
BRICS and the Green Economy set of papers.
BRICS in the World Trade Organization: Comparative Trade Policies (excerpts from a book published by IPEA and CCGI-FGV)
BRICS, Mega-Regional FTAs and South Africa's Trade Strategy, by Francis A. Kornegay, Jr. (SAIIA Occasional Paper No 191, June 2014)
BRICS Bilateral Relations
A lesser highlighted but important aspect of the BRICS is the bilateral links between member countries, which pre-date the group's establishment. In particular are the unique relations South Africa shares with Brazil, Russia, India and China at a bilateral level – as well as their respective engagements on the African continent. In order to contribute to such understanding, SAIIA has undertaken research on the nature of such respective relations and country engagement in Africa – that add a complex layer to understanding the dynamics within the BRICS:
India and South Africa on the Global Stage
SAIIA Experts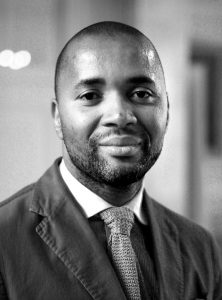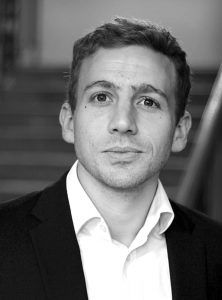 His take on the upcoming Summit: 'After the BRICS' 2014 launch of the New Development Bank and Contingent Reserve Arrangement, the hard work is underway in moving the Fortaleza Institutions from a vision to a reality. Crucial questions remain on when the bank will begin operating, what projects the it will favour, where it will invest, and what the Bank could mean for the challenge of meeting Africa's infrastructure needs. For the core BRICS grouping, the core challenge will now be in defining an economic development agenda that looks beyond the bank, and into new areas of co-operation.'
To arrange for interviews or commentary, contact:
Mr Hopewell Radebe
SAIIA Communications Manager
Tel: +27 11 339 2021 ext 123 / +27 83 582 1734
Email: media@saiia.org.za