Expertise on China-Africa ties for Beijing Summit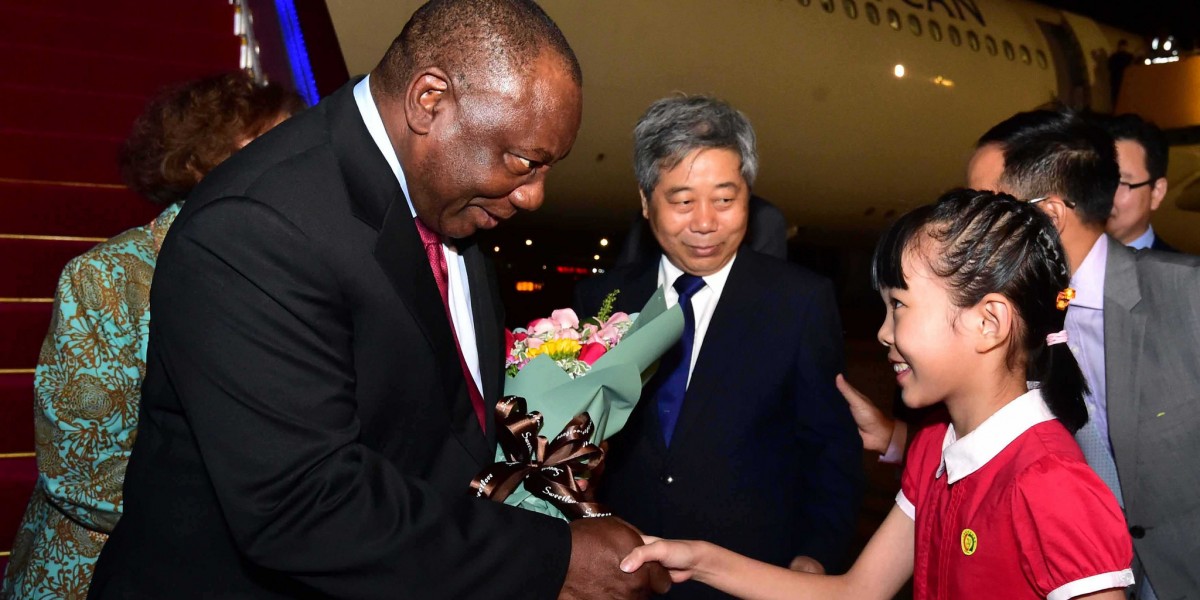 The third summit of the Forum on China-Africa Cooperation takes place in Beijing from 3 to 4 September. President Cyril Ramaphosa is on a state visit to China and will co-chair this year's summit.
The state visit invitation by China's President Xi Jinping is a reciprocal gesture after Ramaphosa hosted Xi on a state visit to South Africa ahead of the BRICS Summit in July 2018.
The year 2018 also marks the 20th anniversary of the establishment of diplomatic ties between South Africa and the People's Republic of China, with China now being South Africa's largest trading partner.
Our recent research on China-Africa relations
For more research, visit our China-Africa toolkit.
Expertise
Our senior researcher and China-Africa expert Dr Cobus van Staden is available for comment during the summit period. Van Staden also co-hosts a regular podcast on China's engagement across Africa and, together with The Wits China-Africa Reporting Project, produced a multimedia guide for journalists covering this year's summit.
For more information or to arrange interviews:
E: media@saiia.org.za
T: +27 (0)11 339-2021