Expertise on G20-Africa ties for Buenos Aires Summit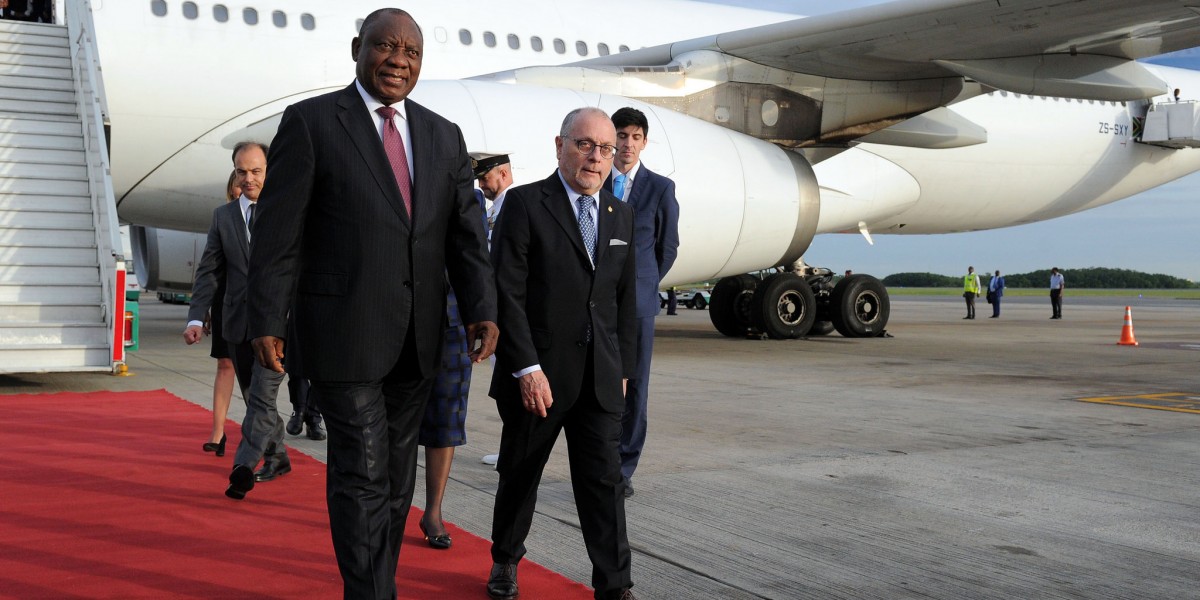 The 13th meeting of the G20 Leaders will take place today and tomorrow in Buenos Aires, Argentina.
Only one African country (South Africa) is a G20 member, and it walks the line of trying to promote the continent's concerns, while not imposing its voice on it. In addition, the chair of the African Union, Rwanda this year, and the chair of Nepad, Senegal this year, have observer status at the G20 and will be attending the summit.
Our following experts are available for comment:
For more information or to arrange interviews:
E: media@saiia.org.za
T: +27 (0)11 339-2021
G20-Africa research
Over the course of this year, SAIIA, together with the Global Economic Governance Africa (GEGAfrica) project, has contributed to the following research on G20-Africa engagement:
Gender mainstreaming in infrastructure development
Expanding infrastructure finance sources: infrastructure as an asset class
Global economic governance research
Furthermore, GEGAfrica has produced the following publications on global economic governance over the last two years:
Think 20 Africa Standing Group
SAIIA is also co-chair of the Think 20 Africa Standing Group comprising think tanks from G20 and African countries. During the course of this year, the members of the Standing Group produced the following policy briefings as part of the T20's contribution to Argentina's G20 presidency: