A credible, robust nuclear non-proliferation regime is essential to facilitate the peaceful use of nuclear energy. Without safe and secure handling of nuclear material, plants, reactors and waste disposal, Africa's ability to utilise nuclear technology for its developmental objectives in Agenda 2063 and the UN's Sustainable Development Goals is compromised.
Funded by the Norwegian Ministry of Foreign Affairs, Atoms for Development's goal is to strengthen African nuclear governance to support the peaceful application of nuclear technology for Africa's development. Specifically, the project aims to contribute to:
Enhanced capacity in Africa's nuclear governance institutions and official oversight bodies to ensure full compliance with relevant multilateral agreements;
Informed civil society engagement in nuclear governance and the developmental utility of nuclear science and technology;
Strengthened African agency on the use of nuclear science and technology for development; and
African norm entrepreneurship and voice in global nuclear forums.
The project will be carried out in partnership with key African nuclear governance and oversight institutions, and build a civil society and think tank network on nuclear issues.
Project leaders include Aditi Lalbahadur of SAIIA and Prof Jo-Ansie van Wyk of the University of South Africa, Pretoria, South Africa. For more information about the project and ways to partner with SAIIA on furthering the impact of this upcoming work, please feel free to contact Yarik Turianskyi via email: Yarik.Turianskyi@wits.ac.za
Useful links: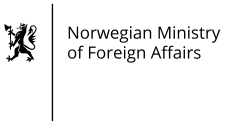 Norwegian Ministry of Foreign Affairs
The Ministry of Foreign Affairs aims to secure and promote Norway's interests internationally, such as its geographical location in a strategically important area, its open economy, its position as a coastal state and steward of substantial marine resources, and its extensive exports of oil and gas.