Its peaceful political transformation and its willingness to share lessons and help to end conflicts in Africa and elsewhere imbued it with tremendous soft power. Over a quarter century, South Africa has left a significant mark on the global stage. We asked some of our partners at think tanks around the world how they viewed South Africa's contribution to African and global affairs since 1994.
Ola Bello, Good Governance Africa, Nigeria
South Africa's external projections and impacts in Africa are layered and multi-faceted. Fittingly, the country hosted Africa's first soccer World Cup in 2010 just as the faddish proclamation of a rising continent approached its crescendo. This, like other South African 'firsts' continue to add undoubted lustre to the Africa transformation story. In relation to the twin, most compelling stories of South African FDI and its march through Africa on the one hand, and the global admiration for South Africa's peaceful transition on the other, the rest of Africa too has played its part in facilitating these success stories.
Concrete, life-impacting examples of the symbiosis range from the African mobile telecommunications revolution through to the banking, retail and other sectors transformations which all invoke SA Inc.'s success. Other African states have also worked productively with Pretoria on joint political undertakings that transformed the parameters of continental leadership, from the birth of the AU, through NEPAD, to the numerous other examples of rising African agency.
Nevertheless, the undoubted symbioses of the last 25 years – always in danger of parochial appropriation or one-sided rendition by South African and non-South African commentators alike – increasingly face an existential challenge. How we manage the ongoing internal introspection and the still incomplete search for African conflict resolution, governance fragility and the attendant demographic/migratory volatility which drive negative feedback and externalities throughout the continent, away from the false pretences of insularity, will define the story of South Africa for the next 25 years. This carries weighty implications for all other Africans too.
If the pragmatist Mandela formula of mutual self-recognition and inclusive joint undertakings succeeds, South Africa may yet rekindle the spirit of 1994, that most epochal shift of both national and continental significance.
Ruchita Beri, Institute for Defence Studies and Analyses, India
In the last 25 years, South Africa has managed to carve out a place for itself in global affairs. The country has assiduously established itself as the leading African voice in the Global South. This is quite visible through its proactive involvement in the multilateral fora like the United Nations, G20, BRICS, IBSA and the WTO. It has managed to forge close partnerships with the emerging powers, including India.
Promoting global peace and security has been one of the tenets of South Africa's foreign policy. Over the years, South Africa worked proactively towards finding African solutions for African problems. It is unfortunate that the region continues to be affected by a large number of armed conflicts, compared to other parts of the world. Here, South Africa has contributed towards building the security architecture on the continent and has keenly taken on the role of a mediator. With new nodes of power emerging on the continent, it remains to be seen whether South Africa will continue to hold sway in providing direction on issues related to peace, security and development.
Sachin Chaturvedi, Research and Information System for Developing Countries, India
Coming out of the struggle against apartheid, marginalisation and racial discontentment, South Africa has occupied an important position among the emerging economies at the global level. The impact and contributions in global negotiations, amplifying Southern concerns at the WTO, World Intellectual Property Organisation and other fora, South Africa provided the necessary heft for negotiating positions with deeper perspective. At various fora, whether IBSA, BRICS, IORA or G20, South Africa has placed on the table a position that not only brings in a national perspective, but also provides a voice for the African continent.
As the world faces major challenges for global governance, South Africa has a major lesson to share, which emanates out of the enriched legacy of Mandela and Gandhi, whose 100th and 150th anniversaries, respectively, were celebrated recently. This legacy could pave the way for an inclusive global order where the world moves forward towards achieving Agenda 2030 where no one should be left behind – and at the regional level, where Africa intends to move forward with Agenda 2063. The cooperation, partnership and shared vision could help address these larger global and regional opportunities.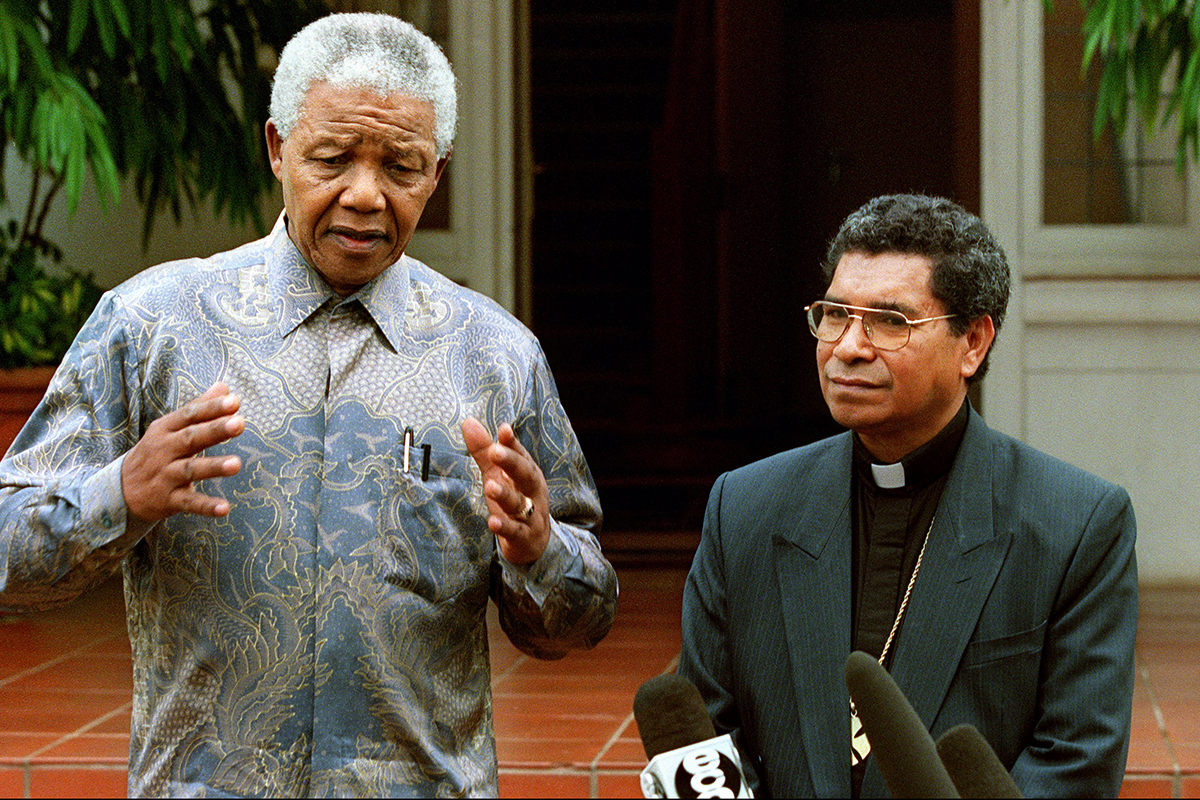 Brahima Coulibaly, Brookings Institution, United States
The 25th anniversary for post-apartheid South Africa comes at a unique time in modern human history. The world is going through testing times. The global governance architecture, notably multilateralism and the rules-based system, which helped foster collaboration and preserve global order and stability since World War II, is in disarray. International cooperation is making way for unilateralism and protectionism, and the rise of populism in many parts of the world is amplifying these trends. In this reconfiguration of the global governance system, Africa needs its countries and institutions to play a more assertive role in advancing the continent's agenda.
As one of Africa's largest and more advanced economies and democracies, South Africa has a unique leadership role to play in African and global affairs. This leadership will be enhanced by South Africa own efforts to build on the triumphs of the past 25 years to promote shared prosperity across the country. In particular, efforts to end a decade of economic stagnation, strengthen governance, address inequality and unemployment, as well as other structural issues still plaguing its economy and society should be priority areas going forward.
Sven Grimm, German Development Institute, Germany
Since its first democratic election in 1994, South Africa has become an active member of the global community, navigating and shaping a global order that is changing rapidly. Navigating choppy waters requires a well-functioning compass, and it certainly is much more dangerous in a small boat than while steering a tanker.
South Africa is one of the continent's heavyweights – and yet, at global scale, it is small. Pretoria's power is that of persuasion, not coercion, and credibility is a precondition. From an inhumane, aggressive past, South Africa, since 1994, has moulded its international identity as engaging for "the good cause", for example, by strengthening peace and security on the continent. Credibility is also born out of trust, particularly neighbours and partners' trust that their interests are also considered. For a middle power, engaging globally and multilateralism are necessities. (Germans certainly can relate!) Within global institutions and clubs, too, friends and allies are essential, as are leading by example and expectation management at home. For the future, South Africa's engagement needs to continue with a perspective of the "global common good".
Alex Vines, Chatham House, United Kingdom
Reflecting on 25 years of democracy in South Africa reminds me of the impact Nelson Mandela had on Africa and the world. No other African leader stood so tall or has been so revered. On a continent where leaders like to remain in office, Mandela insisted that he would only serve one five-year term, stepping down in June 1999.
As president, Nelson Mandela stressed that human rights would guide policy and that 'we must treat the local regional actors with sensitivity and respect'. Today this effort might seem naïve but it was a serious attempt to find a way to pursue a values-based foreign policy.
There were remarkable successes. Apartheid South Africa had possessed a nuclear weapons programme. Under democratic rule, South Africa dismantled its nuclear weapons programme and become a champion of nuclear non-proliferation efforts.
Today's contradictions were already visible under Mandela as president: South Africa wanting to be a southern voice, diversifying its economy away from economic dependence on Western states and seeking to search for 'African solutions to African problems', while also being a member of the G20 and BRICS. But achieving the constitutional settlement of 1994 that finally ended apartheid is the single greatest achievement, and one that South Africans should still believe can be a model for transitions elsewhere.